'American Idol' Recap: Viewers Get to Pick the 30th Semifinalist
February 14, 2014 (3:32 am) GMT
Ben Briley and Neco Starr are still vying for the final spot in the Top 30 as judges can't decide who deserves to go through to the semifinals.

"American Idol" announced the remaining of the Top 30 on Thursday, February 13, but not without a twist. At the end of the episode, 31 are still in the competition, leaving America to choose the 30th semifinalist.

The episode picked up where the Wednesday episode left off, with revealing the results of Casey Thrasher and C.J. Harris' performances. As many had predicted, both of them survived following their strong performances.

Marialle Sellars, who came out as a frontrunner early in the season, learned her fate next. Harry Connick Jr. criticized her inconsistency, but she made it to the next round anyway. "I forgot how to breathe," she said.

Jena Ascuitto, whom Harry thought a "sleeper," was also in. The judges easily decided to send Majesty Rose York to the Top 30. Kenzie Hall, who cried during her performance dedicated to her mom, made it as well. Brandy Neelly and Briana Oakley, who went up together, were both in the Top 30, while Austin Wolfe earned the final spot for the girls.

There's one place left for the guys, with Ben Briley and Neco Starr still awaiting the decision. The judges told them that it was a tough choice, so they let viewers choose which one of them who makes the Top 30.

"American Idol" Semifinalists so far:
Guys
Malcolm Allen
Jordan Brisbane
Spencer Lloyd
George Lovett
Alex Preston
Dexter Roberts
Maurice Townsend
Sam Woolf
Emmanual Zidor
CJ Harris
Ethan Harris
Caleb Johnson
Briston Maroney
Casey Thrasher
Girls
Andrina Brogden
Jillian Jensen
Bria Anai Johnson
Jessica Meuse
M.K. Nobilette
Kristen O'Connor
Emily Piriz
Malaya Watson
Jena Asciutto
Kenzie Hall
Brandy Neelly
Briana Oakley
Majesty Rose York
Marielle Sellars
Austin Wolfe
More American Idol News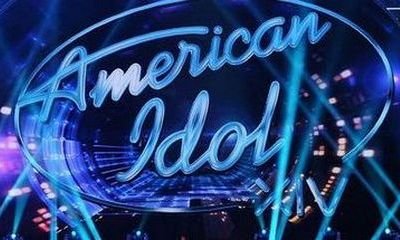 'American Idol' Revival Heading to NBC - But What About 'The Voice'?!