'American Idol' Ouster Angie Miller Was 'Confident' She Would Be in the Finale
May 10, 2013 (8:28 am) GMT
Calling her elimination 'bitter and sweet,' the 19-year-old girl reveals her hopes 'to make albums and be on TV shows and acting and singing more original songs.'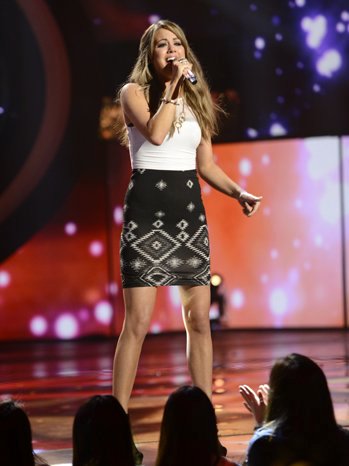 Angie Miller couldn't hide her sadness after being voted out of "American Idol" Thursday, May 9 as she choked back tears when singing her goodbye song, Colton Dixon's "Never Gone". Like the judges and her fans, she was shocked that she didn't make it to the Top 2.

"I definitely thought that with the whole hometown visit and how huge social media has been ... I did feel kind of confident that I was going to make it," she told reporters after the latest results show, admitting that her elimination was both "bitter and sweet."

Sharing what the judges told her after the shocking results, the 19-year-old girl revealed, "They all pretty much said, 'Girl, this is not over. You're so going to do incredible things.' Coming from them, that means everything. ... They brought me here."

Still optimistic about her future, she's "really excited to start because I know that I want to make albums and be on TV shows and acting and singing more original songs and everything!" She also managed to see the positive side of her exit, saying, "It's gonna be cool singing full songs this coming Thursday and on the tour and not being judged. That's a good feeling."

On her best moment on the show, she revealed, "It's when I was able to sing 'You Set Me Free', my original song. That song and that moment will carry me on and I can't wait to record it."

Gushing about the Top 2 finalists, Candice Glover and Kree Harrison, she had nothing but good words as saying, "They're both incredible; it'll be an amazing night."

Angie Miller's farewell performance:



More American Idol News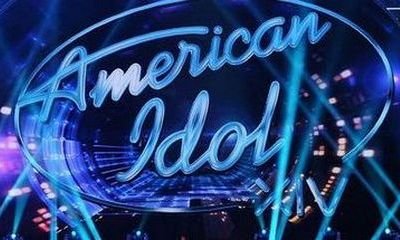 'American Idol' Revival Heading to NBC - But What About 'The Voice'?!