Pics: Oprah Winfrey's Visit to Australia
December 13, 2010 (4:11 am) GMT
She was welcomed Down Under with a massive party including a performance by Guy Sebastian.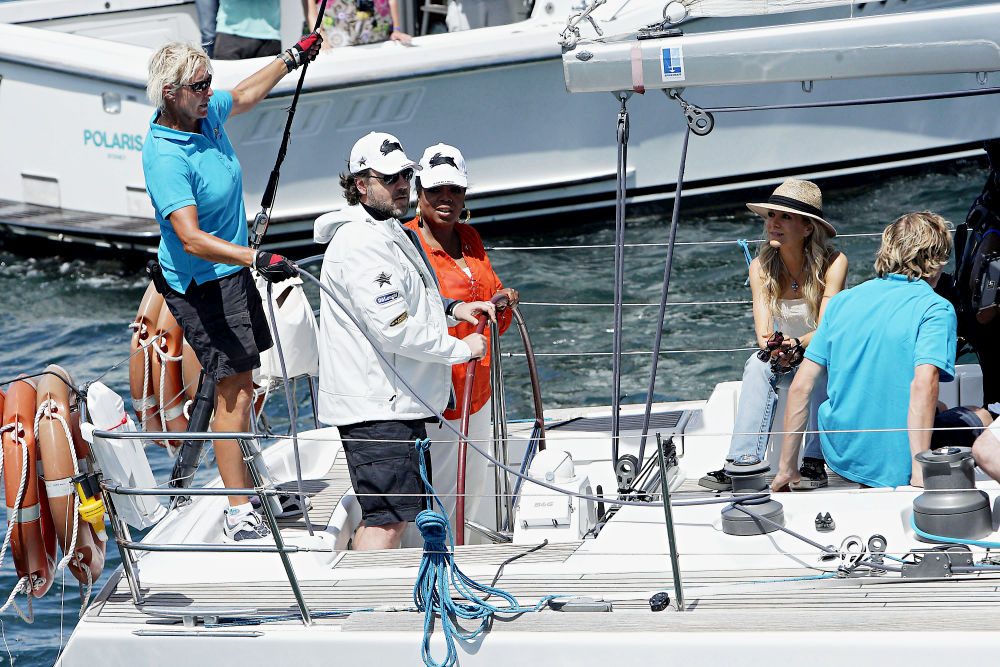 Oprah Winfrey was treated to a massive party and fireworks display in Sydney over the weekend to celebrate her talk show heading to Australia for two episodes next week. The media mogul shocked 300 audience members in September by announcing she was flying them all Down Under to celebrate her 25th and final season of the Oprah show.

She jetted out to Australia earlier this week and a huge bash was thrown in her honor at Sydney Harbor. The lavish party was hosted by New South Wales' premier Kristina Kenneally and the entertainment was provided by singer Guy Sebastian before the fireworks display.

Winfrey told reporters, "I just love it (in Sydney) and my highlight is the people really... I just feel absolutely embraced by the people, so much so that I said to the prime minister, 'Do you all have friendly school to go to?', and I really do mean that, it seems to be genuine friendly. It's like everyone went to Disney class."

Oprah Checks Out The Views of Sydney Harbour from Her Balcony: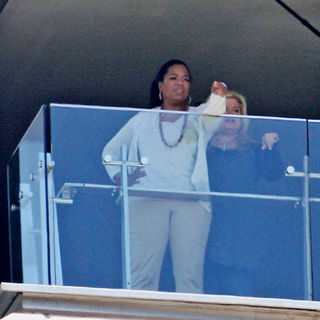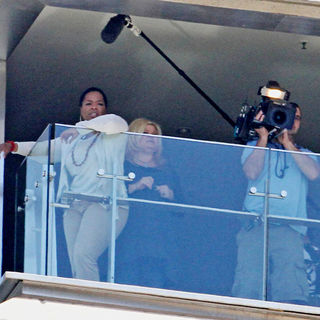 Oprah Arrives by Private Jet for Her Two 'Ultimate Australian Adventure' Shows Taping: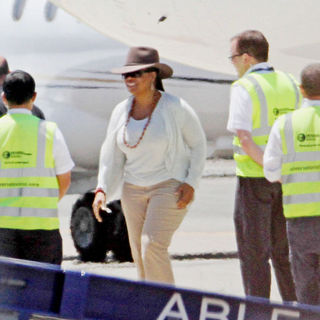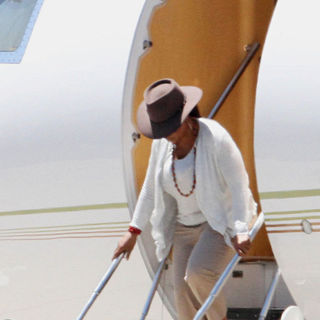 Oprah Celebrated Climbing The Sydney Harbour Bridge with 249 Other People: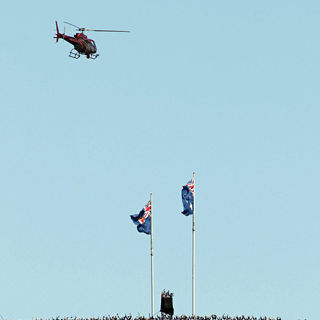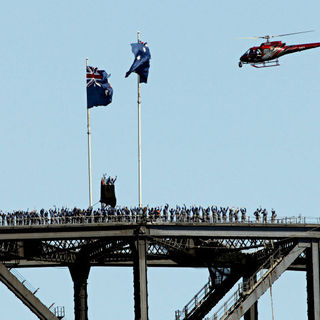 Oprah Conducts an Inspection of The Film Set: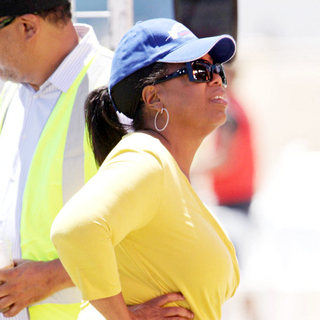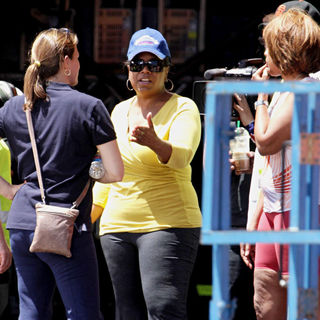 Oprah Skippers A Yacht with Russell Crowe on Sydney Harbour: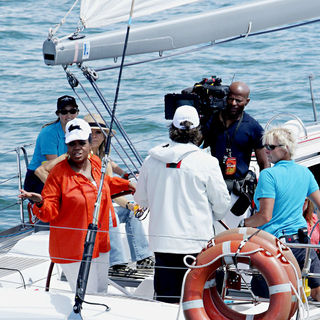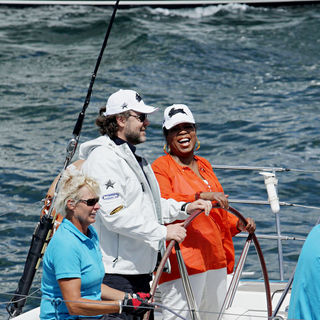 More Oprah Winfrey News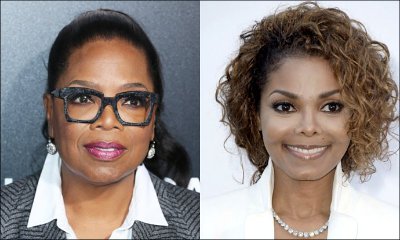 Will Oprah Winfrey Share Screen With Janet Jackson in a Movie?