Rick Springfield Reaches Out to Depressed Teens
October 13, 2010 (7:28 am) GMT
On youngsters struggling with depression and suicidal thoughts, the pop veteran says, 'Give it a year because your life will change. Nothing remains the same.'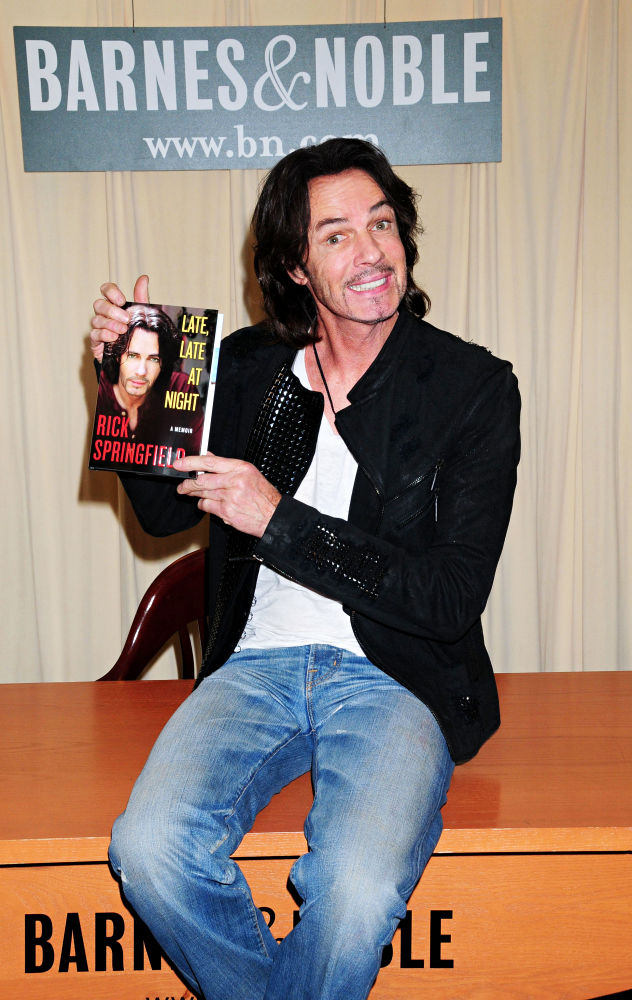 Pop veteran Rick Springfield has spoken out to troubled youngsters struggling with depression and suicidal thoughts, assuring them "your life will change" for the better. The "Jessie's Girl" hitmaker opens up about his own battle with "Mr. D." in his new memoir "Late, Late at Night", and, in one candid entry, he details a failed attempt to hang himself at the height of his troubles - when he was 17.

Springfield turned to music, meditation and therapy to steer him away from suicidal thoughts and now he wants troubled teens to follow his example. He's reaching out to youngsters considering killing themselves as they cope with depression, to let them know they are not alone and can find help.

He says, "I say in the book, give it a year because your life will change. Nothing remains the same. If that rope had held, I would have missed out on a lot of amazing stuff, not to mention my incredible family and my two boys. I would really love to say to the kids who are on the edge, 'I know what it's like, I know that feeling that you just want out, you want the pain to stop. Give yourself a year'."