Cutting Ties, Anti-Racism Group Tells Morrissey to 'Grow Up'
September 23, 2010 (3:48 am) GMT
After his comments about Chinese being a 'subspecies', Love Music Hate Racism refuses to be associated with the singer because it is not helpful to anybody.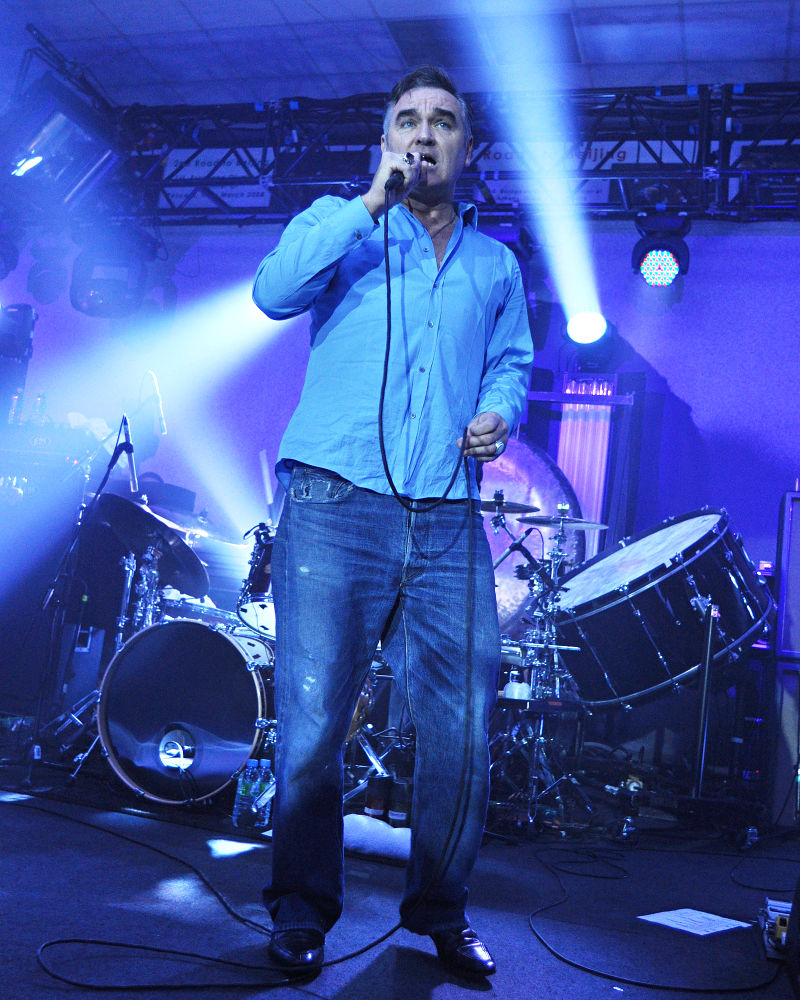 Executives at an anti-racism campaign group have officially axed ties with Morrissey and urged him to "grow up" after he branded the Chinese a "subspecies". The former The Smiths frontman provoked a storm earlier this month by blasting China's record on animal rights issues.

Describing the country's treatment of animals as "absolutely horrific", he added: "You can't help but feel that the Chinese are a subspecies." Now bosses at U.K.-based Love Music Hate Racism (LMHR) have confirmed they have cut all ties with Morrissey because his comments on the issue went "too far".

LMHR campaign spokesman Martin Smith says, "I think (our relationship with him has) gone now... I don't believe it's a mistake. I think it's conscious, and I think he's gone too far. In our organization, some of the bands have already met and talked about it, and we don't want to be associated with him. We feel it's not helpful to anybody."

"Of course, he could come out and make a clear denunciation, saying he didn't say it - he hasn't done that so far. And he hasn't contacted us to say he wants to distance himself from his statements. I think really he has to grow up at minimum."

In April 2008, Morrissey stepped in to save a LMHR concert in London by reportedly donating $42,000 to the event.