Britney Spears Celebrated Her Boys' Birthday in Disneyland
September 15, 2010 (7:28 am) GMT
Jayden James and Sean Preston turned four and five respectively and the proud mother took them to Disneyland for a weekend treat.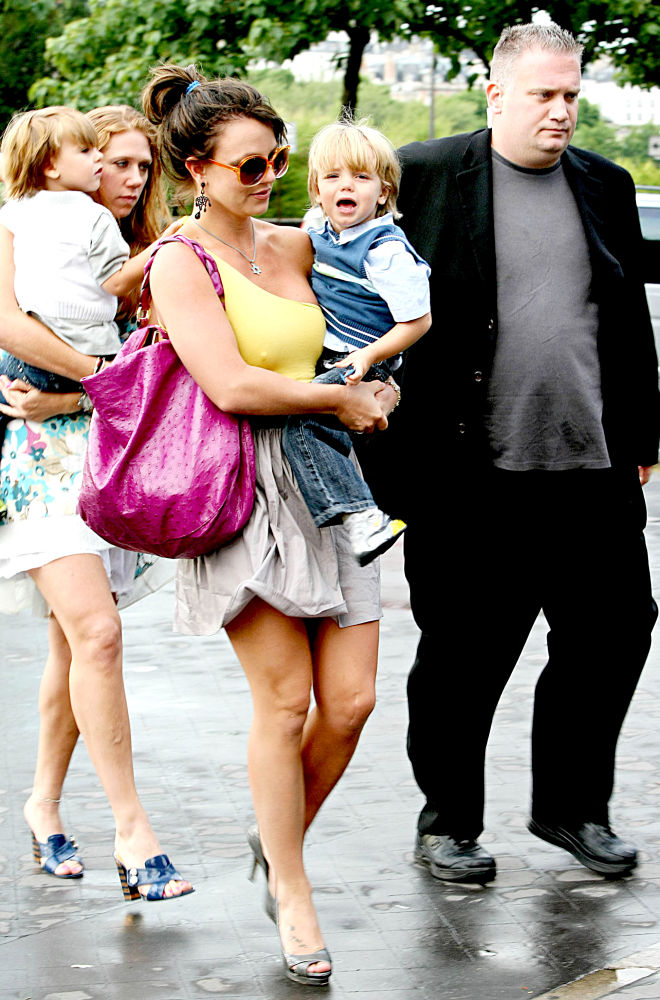 Britney Spears has explained her family trip to Disneyland over the weekend in a new tweet - she was at the 'happiest place on earth' celebrating her sons' birthdays. Just two days after details emerged of a former bodyguard's accusations of sexual harassment and poor parenting in a lawsuit, the embattled pop star chose to laugh away her woes with kids Jayden James and Sean Preston.

In a tweet on Tuesday, September 14, the "Toxic" singer wrote, "Spent the boys' bday weekend at Disney and had a blast. I can't believe my boys are getting so big! Happy birthday JJ and Preston." Jayden turned four on Sunday, while Sean Preston celebrated his fifth birthday on Tuesday.

The celebration came on the heels of Britney freed from allegations that she smacks her babies with belt. "The Department of Children and Family Services conducted a proper investigation surrounding [bodyguard] Mr. Flores' accusations and have closed the case without any further action," a statement said. "Ms. Spears and her attorneys have every expectation that this matter will be dismissed by the courts."


More Britney Spears News