C.J. Watson Denies Fling With Floyd Mayweather Jr.'s Girlfriend
September 15, 2010 (4:38 am) GMT
His dad said the basketball player only worked with Josie Harris for some event planning and he's still in a loyal relationship with his long-term girlfriend Danielle.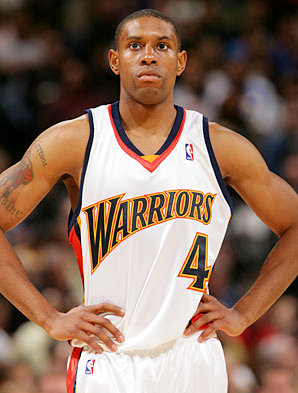 Basketball player C.J. Watson has not romanced Floyd Mayweather Jr.'s girlfriend despite allegations she had a bust-up with the boxer over an affair, according to the NBA star's father. Mayweather, Jr. was arrested on Friday, September 10 on suspicion of grand larceny stemming from a reported domestic violence incident involving Josie Harris at her home in Las Vegas on Thursday.

Harris also filed a request for a temporary protection order after reporting the alleged fight to cops. Reports claim the sportsman lost his temper following a confrontation with Harris over a reported fling with Chicago Bulls player Watson.

But Watson's father Charles has rushed to his son's defense, insisting he is still in a relationship with his longterm partner, identified only as Danielle, and he's never had a tryst with Harris. Charles Watson tells TMZ.com, "I know for sure that Josie is not his girlfriend... she did some event planning for C.J., but other than that, they have no relationship whatsoever. C.J. would never do anything like that to Mayweather... he doesn't need that."