Tony Bennett: Rod Stewart Sings Like a Girl
June 30, 2010 (3:29 am) GMT
Claiming that Rod Stewart is not as good as Nat Cole and Frank Sinatra, Tony Bennett says his fellow musician has 'a kind of a female voice.'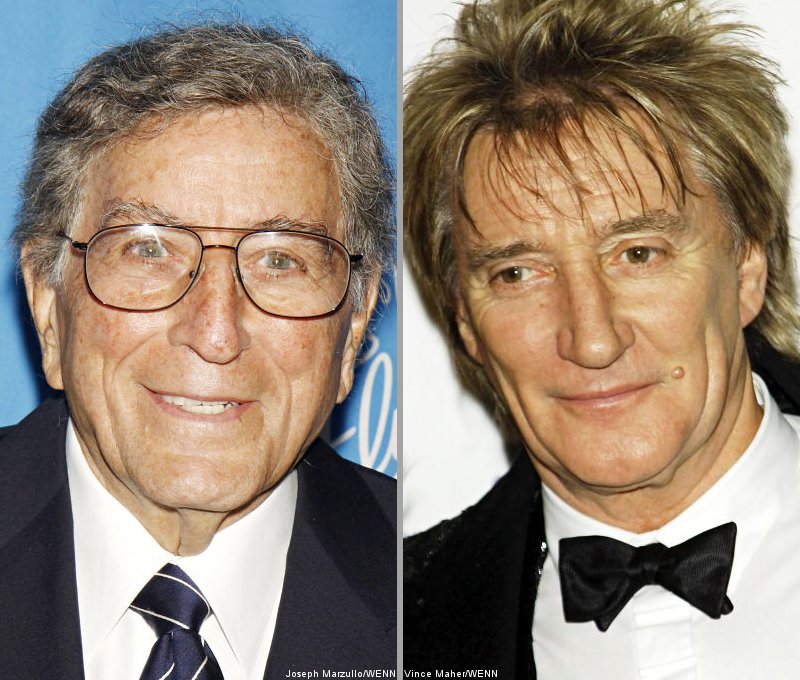 Legendary crooner Tony Bennett is unimpressed with Rod Stewart's efforts at covering pop standards - insisting the former Faces frontman sings like a girl. Stewart has released four of his Great American Songbook albums since 2002, on which he tackles classic show tunes and traditional tracks.

But Bennett has taken a swipe at Stewart's cover versions, insisting they expose weaknesses in his vocals. Bennett says, "It's not as good as Nat Cole or Frank Sinatra. He has a kind of a female voice. It's not definitive performances. The game is really how can you own a performance of a song? And that's the game of communicating as a performer - to own that song that you're doing."

Rod Stewart himself hasn't commented on Tony Bennett's statement.