Lily Allen Calls Her Party Animal Reputation 'Silly'
June 8, 2010 (9:14 am) GMT
The singer insists that the title attached to her is unfair, reasoning 'The reason you see pictures of me falling out of nightclubs is that I'm a terrible drinker.'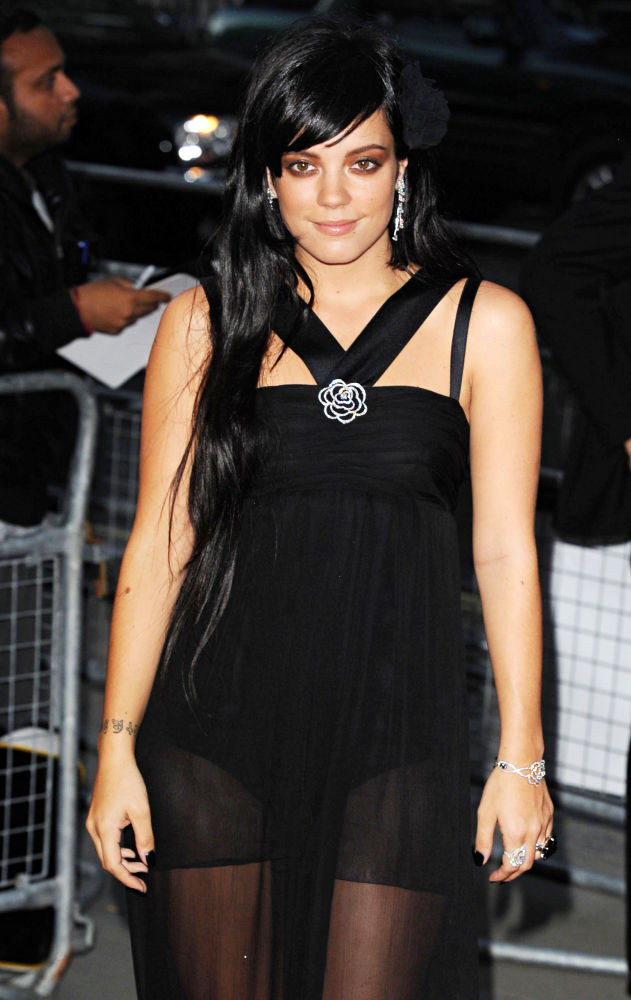 Lily Allen insists her party animal reputation is unfair because she can't handle her booze. The "Smile" hitmaker previously sparked controversy with comments about drug-taking, and she was involved in a drunken spat with Sir Elton John at the GQ Men of the Year Awards in 2008.

But she insists her image as the wild woman of British pop is wrong, she's really a lightweight who gets drunk too quickly. In an interview with British TV channel Sky Arts, Allen says, "I just think it's all a bit silly really. I don't tell people to go out and take drugs, in fact I don't even drink that much."

"I drink a couple of glasses of wine before I go on stage. The reason you see pictures of me falling out of nightclubs is that I'm a terrible drinker and when I do drink I fall out of nightclubs so I don't do it that often!"