Thomas Haden Church Gives Up Bull Riding After Pelvis Injury
April 1, 2010 (4:29 am) GMT
Although Thomas Haden Church admits that learning to ride a bull is his dream, the actor has to give it up after having his pelvic bone broken while training for the rodeo sport.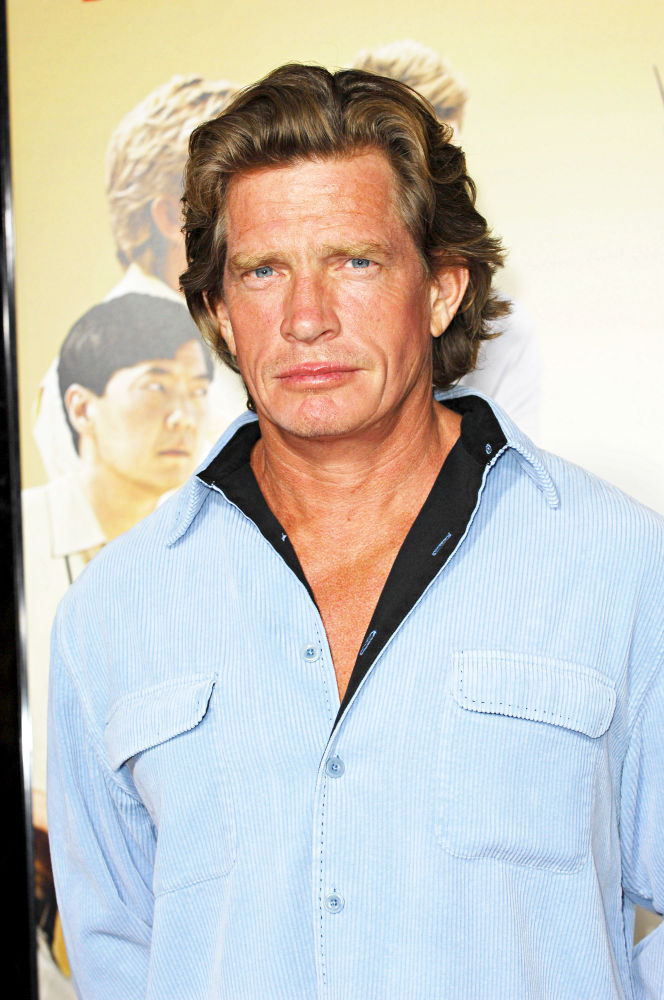 Thomas Haden Church has given up his dream of learning to ride a bull like a pro after breaking his pelvis while training for the rodeo sport. The "Sideways" star finally got the guts to pursue his lifelong dream after he finding fame.

But after weeks of training, Church was thrown off his bull in a painful accident that left him nursing a broken pelvic bone. The 49-year-old actor says, "When I was a kid I was like, 'Bull rider guys are the most courageous humans on earth!' So then I went to a bull riding school and I broke my pelvis the last day of the school."

The incident forced Church to give up the dangerous hobby after it proved too risky for his acting career. He adds, "I had to go straight from the school to the airport to fly to New York to do some publicity stuff. And as soon as I got off the plane to New York I couldn't even stand up. I was like, 'You might as well take me to Lenox (Hill) hospital. Something was broken in my core region. My buttocks had swollen to french loaves of bread!"