Police Ruins Megadeth's Video Shoot
March 2, 2010 (6:04 am) GMT
The video shoot for the band's single 'The Right to Go Insane' was thrown into chaos after police officers arrived at the scene following the use of a tank for the promo.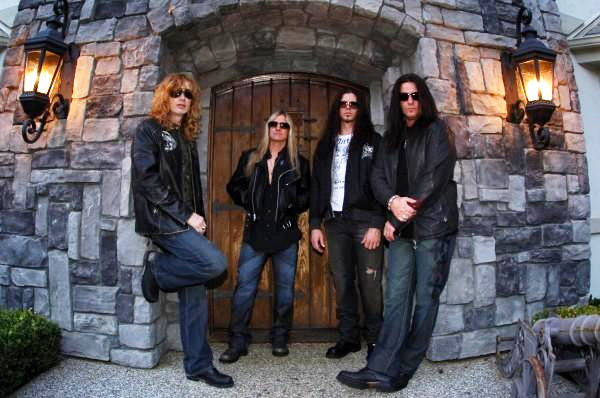 Police officers were called to a Megadeth's video shoot after the rockers decided to use a tank in the promo. The band has been on location filming a clip for their latest single, "The Right to Go Insane", but the shoot was thrown into chaos when cops arrived at the set to investigate the use of a heavy duty armored vehicle by film-makers.

Frontman Dave Mustaine tells Rock Radio, "We're on location making the video for 'Right to Go Insane'. We've got an M68a tank. The cops are here - it can get pretty hairy with this video shoot. I don't know what's going to happen from this point, but we're excited. It's a great day to be alive. God bless!"

Megadeth are set to kick off a tour which marks the 20th anniversary of their classic album "Rust in Peace". In this tour, the band's original bass player Dave Ellefson will join his former bandmates. On Ellefson's return, Mustaine said, "He's got a little bit of apprehension because of some stuff that had happened in the past...but I'm willing to make amends for the stuff I did wrong...and I want to try and be a really good leader this time, because it's undeniable that the music is great when [he's] playing it."