Kate Jackson Regrets Not Bursting Into Farrah Fawcett's Room on Her Final Day
February 15, 2010 (2:25 am) GMT
Being banned from seeing Farrah Fawcett on the day the ailing actress died, Kate Jackson feels sorry for leaving the apartment and not breaking out into her room.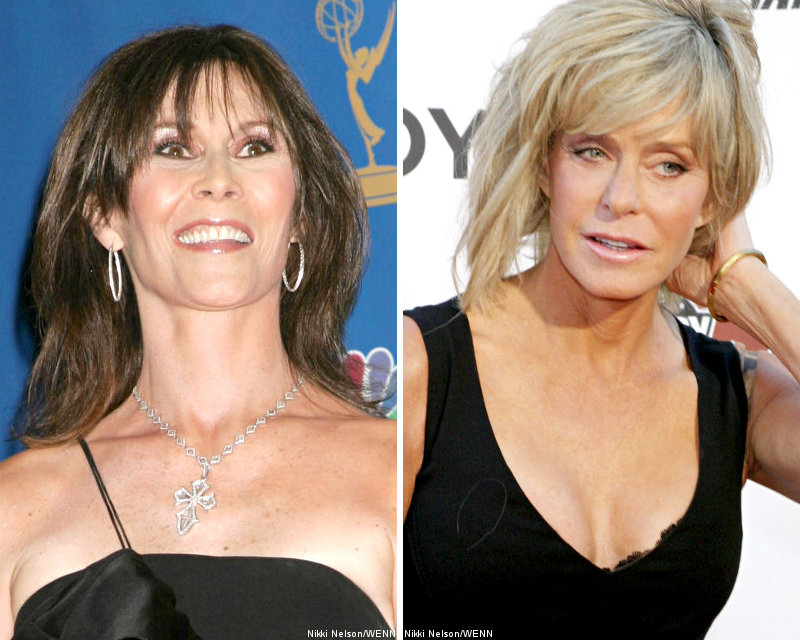 Kate Jackson alleges she was banned from seeing her "Charlie's Angels" ' co-star Farrah Fawcett on her death bed - and constantly regrets not having the chance to say her final goodbyes to the actress. Fawcett fought a long battle with anal cancer before her death in June 2009, even filming her ongoing fight against the disease for a documentary, "Farrah's Story".

But as Fawcett's condition deteriorated, Jackson - a close friend of the actress after their time spent on the spy series - was told to stop visiting her pal. She tells RadarOnline.com, "I was shut out. I was prevented from saying goodbye to one of my best friends. I was walking across the lobby at her apartment, carrying a shopping bag with apples, grapes, green tea and as I got toward the elevator, the security guard yelled out 'Ms Jackson, no-one upstairs'."

"I turned around, looked at the guard and said, 'What?' I was stunned. I walked over to him. I was really incredulous because this particular guard had seen me from the beginning. I asked him why and he said he didn't know, but it had come from upstairs. From that moment on, we weren't able to see or talk to Farrah, again. It was very upsetting."

She then confronted Fawcett's best friend, Alana Hamilton, over the situation and was told the ailing actress didn't want any visitors in her dying days - but Jackson is convinced she was lied to. She adds, "Alana told me that was what Farrah wanted, because she didn't want anyone to see her like that. That, to me, didn't make much sense because the whole world was about to see her like that in the documentary, 'Farrah's Story'. It didn't sound right."

"On the minuscule possibility that what Alana said was true, I did not wish to do something against Farrah's wishes and just burst in. On the chance it was Farrah's wishes, we all didn't want to upset her. I wanted to respect her wishes. But to be truthful, I wish I had burst in, I really do."