NAACP's L.A. Chapter President Resigns Following Controversy Over Donald Sterling
May 2, 2014 (8:38 am) GMT
Leon Jenkins says that he resigned 'to separate the Los Angeles NAACP and the NAACP from the negative exposure I have caused.'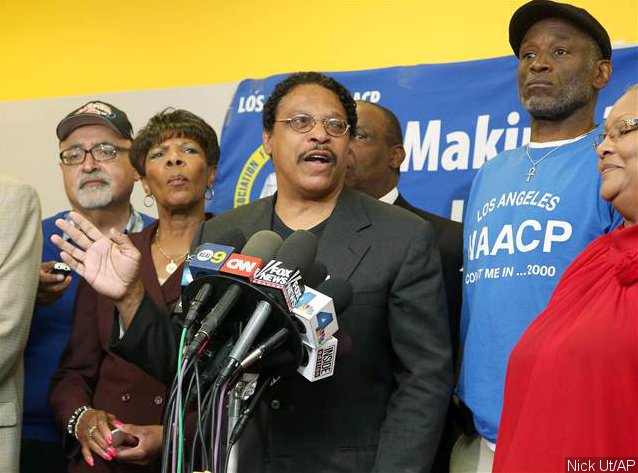 Leon Jenkins, the president of the L.A. chapter of NAACP, resigned from his position on Thursday, May 1. Jenkins previously went under fire after the organization planned to honor L.A. Clippers' owner Donald Sterling, who allegedly made racist comments against African-American, with lifetime achievement award on May 15. He rescinded the offer on Monday.

"Please be advised that the legacy, history and reputation of the NAACP is more important to me than the presidency," Jenkins said, as quoted by CNN. In his statement, Jenkins also said that he resigned "to separate the Los Angeles NAACP and the NAACP from the negative exposure I have caused."

Sterling landed in hot water in late April when an audio of a man having an argument with a woman emerged online. The man, who allegedly is Sterling, apparently was upset that the woman hung out with African-Americans. On Monday, the organization released a statement withdrawing their invitation to Sterling. "There is a personal, economic and social price that Mr. Sterling must pay for his attempt to turn the clock back on race relations," the statement said.

On Tuesday, April 29, NBA Commissioner Adam Silver announced that Sterling was banned from NBA for life and was ordered to pay a $2.5 million fine. The money will be donated to "organizations dedicated to anti-discrimination and tolerance efforts that will be jointly selected by the NBA and the Players Association."