President Obama Honors Frankie Knuckles in a Letter to His Family
April 23, 2014 (2:53 am) GMT
The letter, which is also signed by First Lady Michelle Obama, reads, 'He was a trailblazer in his field, and his legacy lives on in the city of Chicago and on dance floors across the globe.'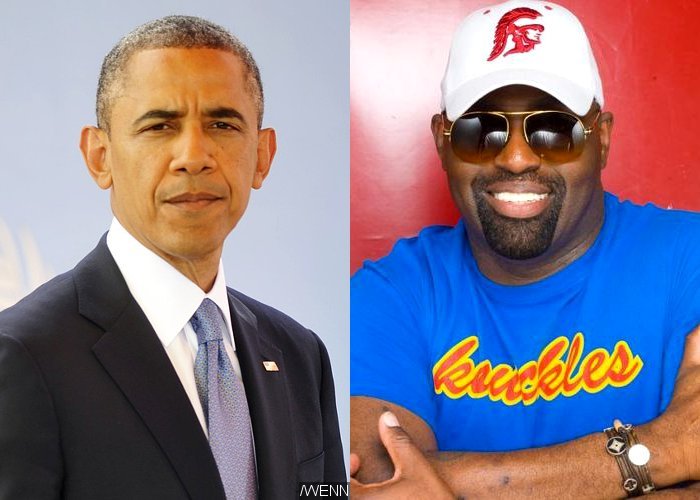 President Barack Obama and First Lady Michelle Obama remember Frankie Knuckles in a letter to the late musician's family. Knuckles, who is dubbed Godfather of house music, passed away in late March due to complications with diabetes. He was 59.

The president's letter was shared on Facebook by Knuckles' friend and famed DJ David Morales on Tuesday, April 22. "Frankie's work helped open minds and bring people together, blending genres to capture our attention and ignite our imaginations," the letter read. "He was a trailblazer in his field, and his legacy lives on in the city of Chicago and on dance floors across the globe."

Morales additionally talked about the house music pioneer in a caption for the photo. "Frankie's memorial service was emotionally special. To have his friends, family and the Governor speak about Frankie goes to show the impact he has had on people. You know you're a TRUE LEGEND when u get one of these...," he wrote, referring to the letter from the Obamas.

Born in the Bronx, New York in 1955, Knuckles started being a DJ in the early 1970s. He contributed to the development and spread of electronic dance music. Some of his popular hits include "Your Love", "Baby Wants to Ride" and "Tears". The then-senator Obama helped push August 24 as "Frankie Knuckles Day" in Chicago in 2004.