New Promo for ABC Family's 'The Fosters' Introduces New Kind of Modern Family
May 31, 2013 (6:15 am) GMT
The new series from executive producer Jennifer Lopez revolves around 'a biracial, lesbian couple who have biological and adopted children, all living together as a family.'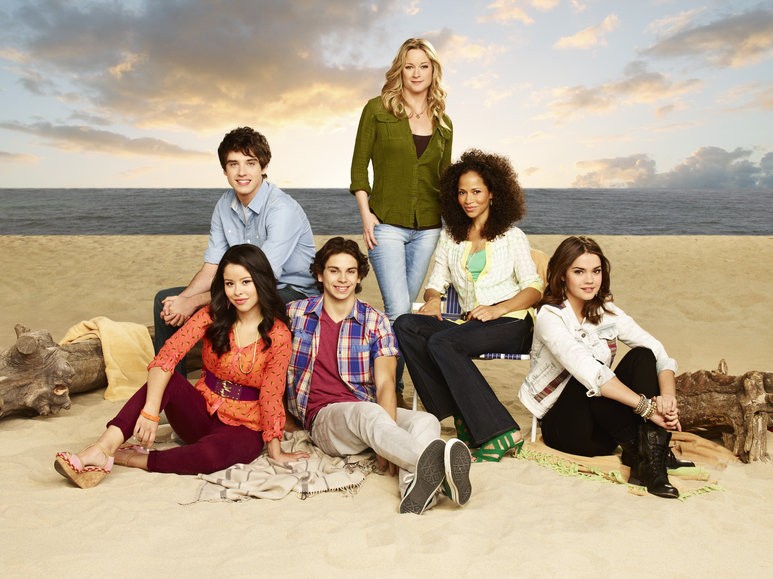 Just a few days shy of its premiere, ABC Family introduces viewers to "The Fosters" family in a new promo video. Making its way out via TV Guide, the featurette shares scenes from the multi-ethnic family's first dinner with new member Callie, a troubled teen with an abusive past.

"When Callie meets the family she's quite taken aback," says Maia Mitchell, who portrays Callie. "She's very used to the typical family structure. So, to be lumped into this kitchen with Latina twins and two moms and Brandon it's a lot to deal with."

Centering on "a biracial, lesbian couple who have biological and adopted children, all living together as a family" as explained by executive producer Jennifer Lopez, the drama surely shows a new kind of a modern family. However, star Sherri Saum claims viewers still can relate to it.

"There's something that every family can take out of this show and say, 'That's exactly what happens at my breakfast table,' or, 'I can't believe she said that! That's exactly how I say things to my son,' " she enthuses. "It's very relatable that way."

"The Fosters" will debut Monday, June 3 at 9/8c on ABC Family. Saum and Teri Polo play the bi-racial parents, David Lambert stars as Stef's biological son Brandon, while Cierra Ramirez and Jake T. Austin are cast as the couple's adopted twins Mariana and Jesus.