Louis C.K. Needs 'a Little Breathing Room', Delays 'Louie' Season 4 Premiere
October 10, 2012 (4:41 am) GMT
The FX comedy series will not return until 2014 as C.K. says, 'I'm looking back to when I did the first season and the time I took... to decide which directions to go in and I want that back again.'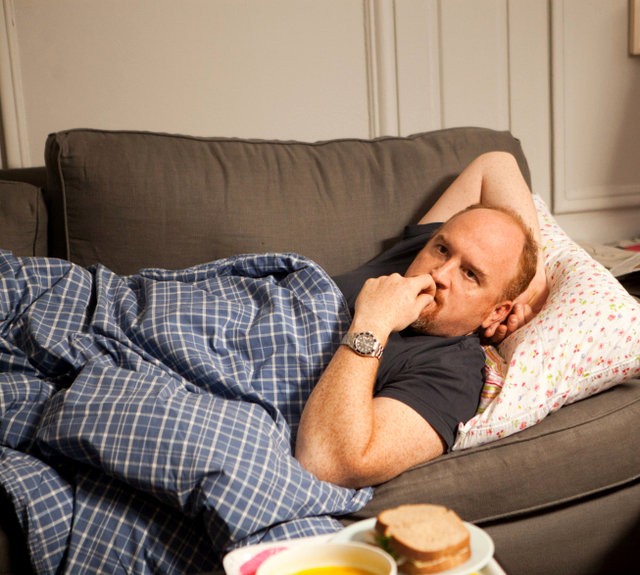 Louis C.K. needs a break after starring in, writing and directing "Louie" for three seasons. The series creator as well as FX president John Landgraf announced during a conference call on Tuesday, October 9 that the show's season 4 premiere would be delayed until 2014.

"Louie has continued to raise the bar and recharge his batteries," Landgraf said. "I don't think there's anyone else in business who's produced, starred, directed and edited all but seven episodes ... I'm not surprised he needs a bit of a break."

Calling the extended hiatus a "luxury," C.K. explained why he needed the break, "I want season four to go somewhere new ... I'm looking back to when I did the first season and the time I took to do the show and decide which directions to go in and I want that back again." He also admitted, "I want a little breathing room."

"The last three seasons have been this surge of fun and work and stories and it's been great, but I want the show to keep getting better," C.K. went on sharing his goal for the show. "That's my goal, and I don't want it to be making the donuts, I want it to be something that comes from somewhere important and stays funny."

Claiming that he's eager to return working on the show, the Emmy Award-winning writer added, "But every season, when I have such a short shooting period, the way things are, I want to do better. ... To me it was just exciting to think of, 'Oh my God, what if I had that much time to deliver Season 4, what we could do.' I don't want to put too much pressure on it, because if it stinks now, it's going to be really tough for all of us."

C.K. now plans to start filming the fourth season of "Louie" in September 2013 for a May 2014 premiere. In the meantime, he will greet his fans during his standup comedy tour which includes approximately 70 shows in 22 cities.