One Million Moms Calling for Boycott on NBC's 'The New Normal'
July 21, 2012 (1:38 am) GMT
The anti-gay group claims the Ryan Murphy-created comedy is 'damaging to our culture,' and blasts NBC for 'using public airwaves to continue to subject families to the decay of morals and value.'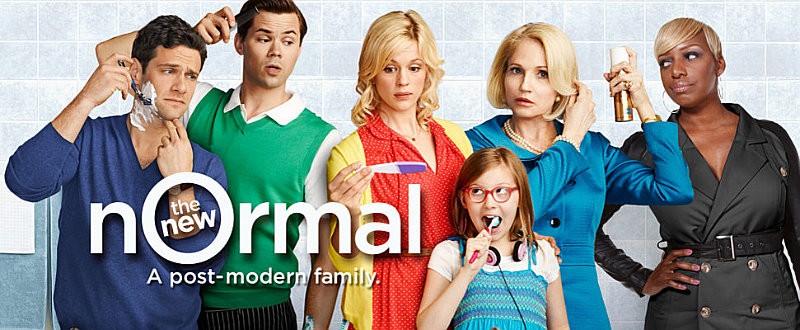 "The New Normal" has drawn protest from One Million Moms group, which previously slammed JC Penny for hiring openly gay comedienne Ellen DeGeneres as its spokesperson. The organization has posted on its website a message that urges people to call for a boycott on the upcoming comedy, which focuses on the life a nonconservative family.

Claiming that "millions of Americans strongly believe that marriage should be between one man and one woman," the group alleges the show "is attempting to desensitize America and our children." It continues by slamming the network which will air the new show.

"NBC is using public airwaves to continue to subject families to the decay of morals and values, and the sanctity of marriage in attempting to redefine marriage," the organization adds. "These things are harmful to our society, and this program is damaging to our culture."

"OMM is prepared to contact any and all sponsors of this program if it is aired," the group states, citing the cancellation of "The Playboy Club" as an example how a show couldn't survive when it lacked advertisers. The Parents Television Council (PTC) was the one which protested the show when it was introduced last year.

"The New Normal" itself is created by Ryan Murphy and follows a homosexual couple who decide to use a surrogate to have a baby. It is scheduled to premiere Tuesday, September 11 at 9:30 P.M. on NBC.