Justin Bieber Baffled for Being Yelled at by Paparazzi While Golfing
June 27, 2012 (7:17 am) GMT
The 'Boyfriend' hitmaker sends a message to the annoying paparazzi, 'Golf is supposed to be a relaxing sport..u aren't supposed to be in the bushes yelling at me with cameras.'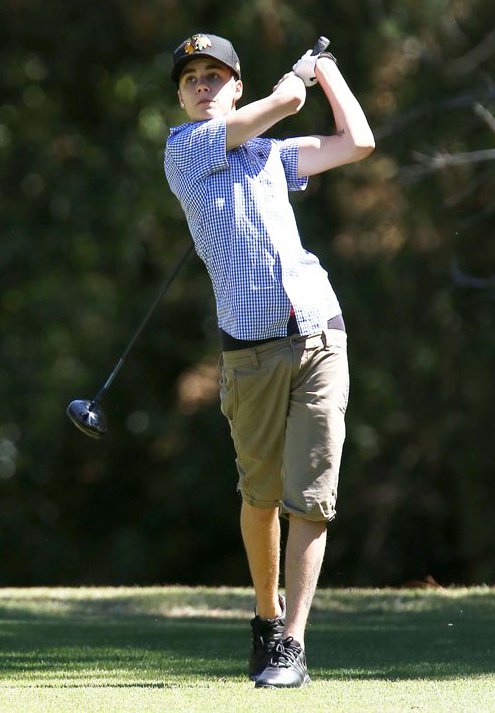 After working a tiring schedule to promote his new album "Believe", Justin Bieber enjoyed relaxing time in Calabasas. He played golf at the Calabasas Country Club on June 26, but was not too happy when paparazzi disturbed him with their yelling. He told off the photographers on Twitter.

"Dear paps...golf is supposed to be a relaxing sport..u aren't supposed to be in the bushes yelling at me with cameras. let me finish the game," the 18-year-old Canadian singer wrote. "Gonna stay focused. back at it. not gonna focus on the negative. just a little respect would help."

His mood was lifted two hours later when he got a congratulatory message from his homie Drake for his latest No. 1 album. "Believe" bowed at the top spot on Billboard Hot 200 with 374,000. It became the biggest debut in 2012, surpassing Madonna's "MDNA" which ruled the chart with 359,000 in March.

"Congrats to @justinbieber on a great album and for allowing me to be a part of it," the rapper tweeted, to which Bieber replied, "@Drake come on man. the album wouldnt have been the same without you. thank you big bro. #RIGHTHERE - #BELIEVE."


More Justin Bieber News