Joss Whedon Slams Rivalry Rumors Between 'Avengers' and 'Dark Knight Rises'
May 11, 2012 (3:02 am) GMT
Whedon says he would support Christopher Nolan's final Batman film, stating, 'Whatever TDKR does on its first weekend, the only stat that matters to me is the ticket I'm definitely buying.'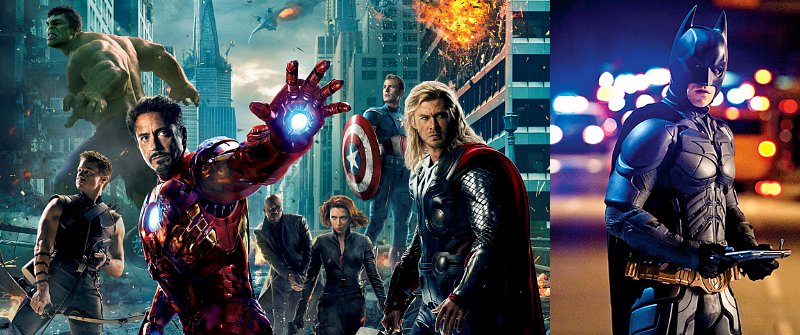 While many movie reviewers have been busy speculating if "The Dark Knight Rises" could surpass the massive success of "The Avengers", director Joss Whedon doesn't seem to see the DC Comics film as a threat. The New York-born director dismissed the rivalry rumors between the two superhero movies by claiming he truly supported Christopher Nolan's final Batman movie.

Though admitting that he "will feel sad" if "Dark Knight Rises" could eclipse the success of "Avengers", Whedon made it clear that there's no competition between his movie and Nolan's. "Let's look at the bigger picture, and I can't say this enough: this is not a zero sum game," the director told Whedonesque. "Our success, whoever has the mostest, are a boon to each other."

"We're in the business of proving that superhero movies aren't just eye-candy," he added. "People seem intent on setting us against each other, and though I'm proud to be Woody Strode to Nolan's Kirk Douglas, I think they're missing the point."

Confessing that he would support the highly anticipated Caped Crusader film, the 47-year-old moviemaker said, "Whatever TDKR does on its first weekend, the only stat that matters to me is the ticket I'm definitely buying." He continued, "Nolan and [Sam] Raimi invented the true superhero flick, yo. Happy to be in the mix."

"The Avengers" has grabbed a massive $207.4 million on its opening weekend in the United States, making it the biggest domestic opening of all time. Overseas, the Marvel Comics film is expected to cross its $800 million mark on Thursday, May 10 and is predicted to surpass its $1 billion mark by Sunday.

As for Nolan's "Dark Knight Rises", the Batman film will bring back Christian Bale as the lead Gotham superhero a.k.a Bruce Wayne, while Tom Hardy stars as his archenemy Bane. The flick will open wide in the U.S. on July 20.