Former 'Mad Men' Child Actor Gives Warning About January Jones
August 23, 2011 (5:57 am) GMT
Asked what advice he has for his replacement, Jared Gilmore who plays Don and Betty's son on the AMC series says, 'Be careful around January. She's not as approachable as the others.'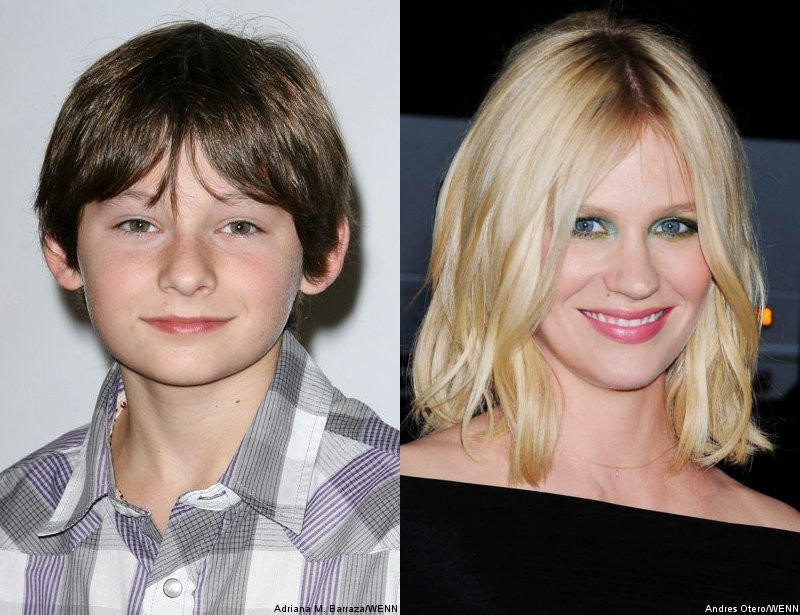 Jared Gilmore is no fan of his TV mom, January Jones. The 11-year-old actor has recently left his role as Don and Betty Draper's son, Bobby, on AMC's "Mad Men" to be a regular on ABC's "Once Upon a Time", and when asked what advice he has for his replacement, he let out a warning.

In a chat with TV Guide, Jared first said, "Be careful around January." The youngster went on to compare the Emma Frost depicter in "X-Men: First Class" to the other cast as saying, "She's not as approachable as the others. She's really serious about what she does. Everyone else is so nice."

This is not the first time January is being deemed not nice. Zach Galifianakis, the star of "The Hangover Part II", has previously shared to ShortList about his unpleasant encounter with the "Unknown (2011)" actress. "If I remember correctly, she and I were very rude to each other. It was crazy," he recalled.

He continued on, "I was at a party - I'd never met her - and she was like, 'Come sit down.' So I sit at her table and talk for 10 minutes, and she goes, 'I think it's time for you to leave now.' So I say, 'January, you are an actress in a show and everybody's going to forget about you in a few years, so f***ing be nice,' and I got up and left."