Posing Seductively in Lingerie, Evan Rachel Wood Comes Out as Bisexual
April 19, 2011 (2:34 am) GMT
In an interview for the May issue of Esquire magazine, the 'True Blood' actress opens up about her sexual preference as explaining, 'I was always into very androgynous things.'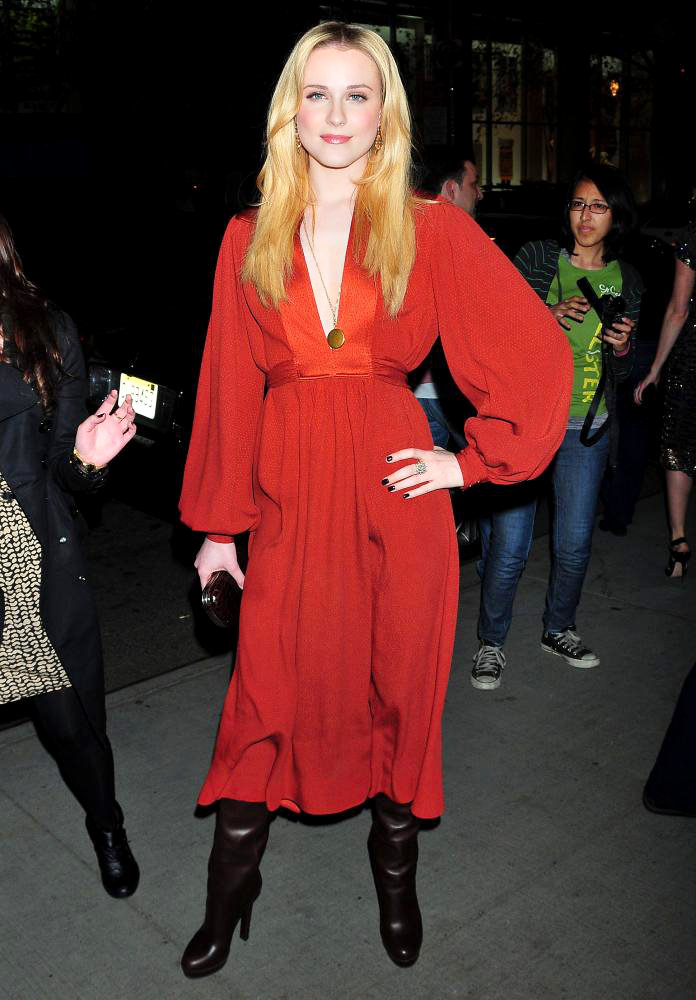 Another "True Blood" actress has stepped forward with a confession over her sexual preference. Following in the footsteps of the series' star Anna Paquin who shocked many with her own revelation last year, Evan Rachel Wood opens up in an interview for the May issue of Esquire magazine that she is also a bisexual.

"So I was always into very androgynous things. Guys, girls ... I'm into androgyny in general," explains the 23-year-old actress, who strips down to her lingerie and poses seductively for a spread inside the magazine. In fact, she points out that those qualities were the appeal of her ex-fiance Marilyn Manson.

Having stated that she dates women, the "Mildred Pierce" beauty says she likes to take charge in her relationship with the same sex. "I'm more kind of like the guy when it comes to girls. I'm the dominant one," she spills. "I'm opening the doors, I'm buying dinner. Yeah, I'm romantic." As for what she is looking for right now, she claims, "I'm up for anything. Meet a nice guy, meet a nice girl..."

Back in April last year, Evan's co-star Anna revealed in a public service announcement to promote gay, lesbian, bisexual and transgender equality that she is a bisexual. In the video, the wife of actor Stephen Moyer said, "I'm bisexual, and I give a damn. One hate crime is committed approximately every hour of every day in this country."