David Hasselhoff Confronts Piers Morgan in TV Interview
May 8, 2011 (1:08 pm) GMT
David Hasselhoff used a TV interview to confront Piers Morgan over the publication of a video tape which showed the actor drunk.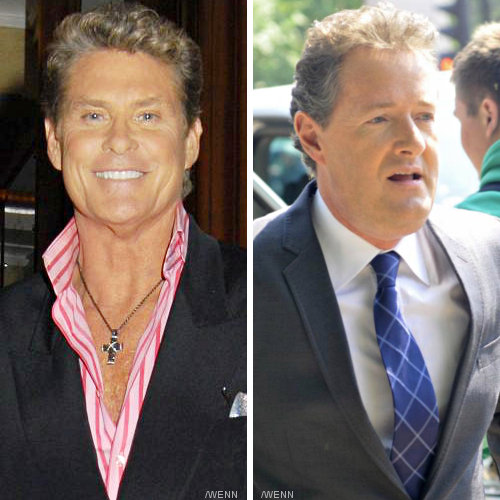 The "Baywatch" star, David Hasselhoff hit headlines in 2007 when the clip, shot by his then-teenage daughter Taylor-Ann, leaked online. It depicted the drunk actor ranting and struggling to eat a burger off the floor of his hotel room.

The home video appeared on several websites including the online version of U.K. newspaper the Daily Mail, which prints a column written by Morgan.

David Hasselhoff, who has since tackled his alcohol addiction, became emotional as he challenged Morgan over the incident during an appearance on U.K. series "Piers Morgan's Life Stories".

He told Morgan, "I'd never seen (the video)... And it was put out for money. It was put on websites, including your own. And that hurt my feelings. 'Cause I thought you and I had a personal relationship. And it hurt my feelings."

Morgan replied, "I understood that... This is the Daily Mail website, which I do a column for. I didn't know they were putting it up there but you told me."

Hasselhoff added, "I guess it goes with the territory but the sad part about it is that no one gives a damn about me being an alcoholic or my daughter. They give a damn about a pay cheque."

But the 58 year old later proved he had resolved his differences with Morgan by taking to his Twitter page and writing, "Piers Morgan and I butt heads (in the interview)! I'm calling it 'When w**kers attack'... Thanks you Piers!!"