John Cleese Sparks Marriage Rumours with Dress Shopping Trip
April 17, 2011 (10:09 pm) GMT
British funnyman John Cleese has sparked rumours he is set to marry for a fourth time after he was spotted shopping for a long, white dress with his partner Jennifer Wade.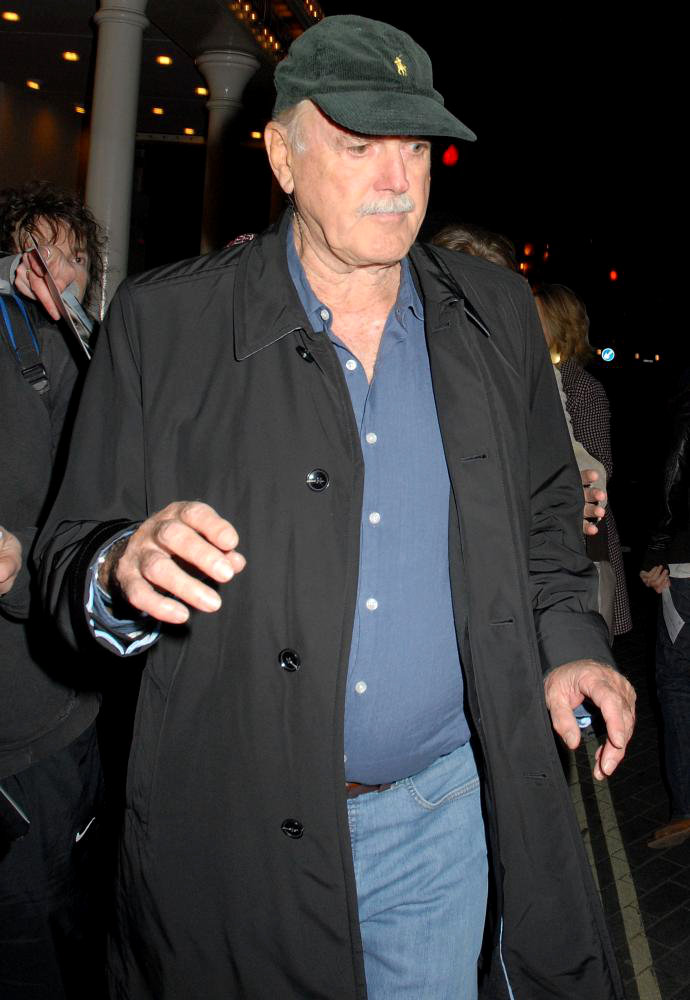 The Monty Python star famously endured a bitter divorce from third wife Alyce Faye Eichelberger in 2009, handing over $12 million (GBP, 8 million) in cash and assets as part of their settlement.

He subsequently found love again with 39-year-old jewellery designer Jennifer Wade, who he started dating at the end of 2009.

He has now fuelled gossip about a possible wedding after he was photographed helping Jennifer Wade pick out a long, white Dolce & Gabbana dress at a store in London this week. They were seen discussing alterations and picking out a pair of matching white shoes, according to Britain's Sunday Mirror.

John Cleese, who wears a ring designed by Jennifer Wade to prove he is "serious" about the relationship, recently admitted he is open to another marriage, telling Britain's Daily Telegraph, "I like the idea of it."