Tim McGraw Denies Planning Political Career
February 24, 2011 (9:54 am) GMT
Following report that he was interested in running for Governor of Tennessee, the country music star says, 'I certainly wouldn't say no to it, but it would be a while.'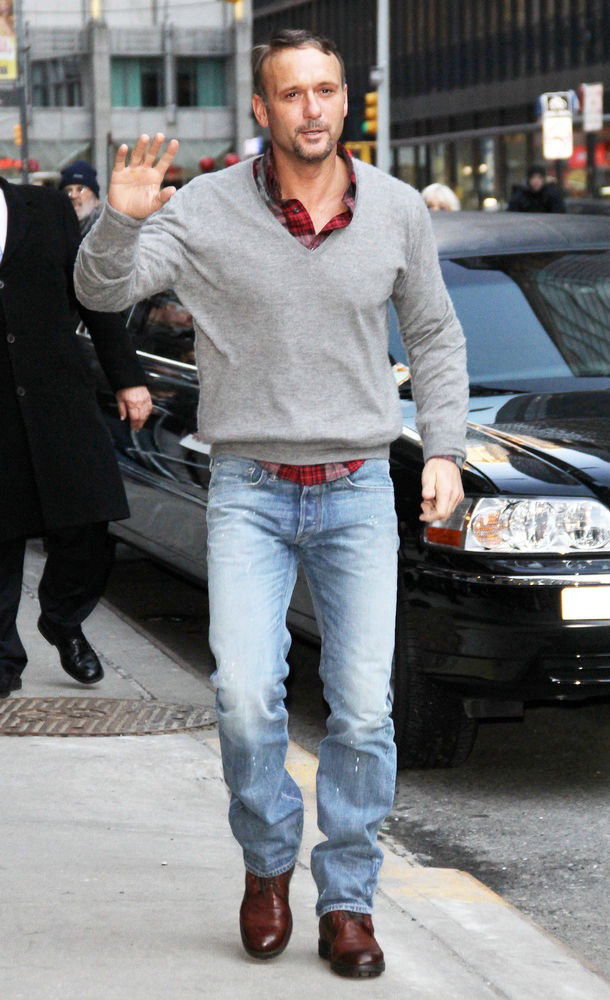 Country star Tim McGraw has become the latest celebrity to dismiss reports he's planning a political career, suggesting he has too chequered a past to run for office. The politically-minded singer/actor has hinted he would be interested in running for Governor of Tennessee, where he lives with his wife Faith Hill and their kids - but the time isn't right for him.

During an appearance on CNN's "American Morning" news show on Wednesday, February 23, McGraw said, "Somewhere down the line, if I feel I can give back, I certainly wouldn't say no to it, but it would be a while, and my kids would have to be grown because I certainly don't want my closet opened anytime soon."

His remarks came a day after George Clooney dismissed a political run in a Newsweek magazine interview, stating "I didn't live my life in the right way for politics. I f**ked too many chicks and did too many drugs, and that's the truth."