Charlie Sheen Plays Lindsay Lohan's Counselor
February 17, 2011 (7:51 am) GMT
Sheen gave some advices for Lohan's consideration over her felony grand thief case, when interviewed by Dan Patrick on U.S. radio show on Wednesday, February 16.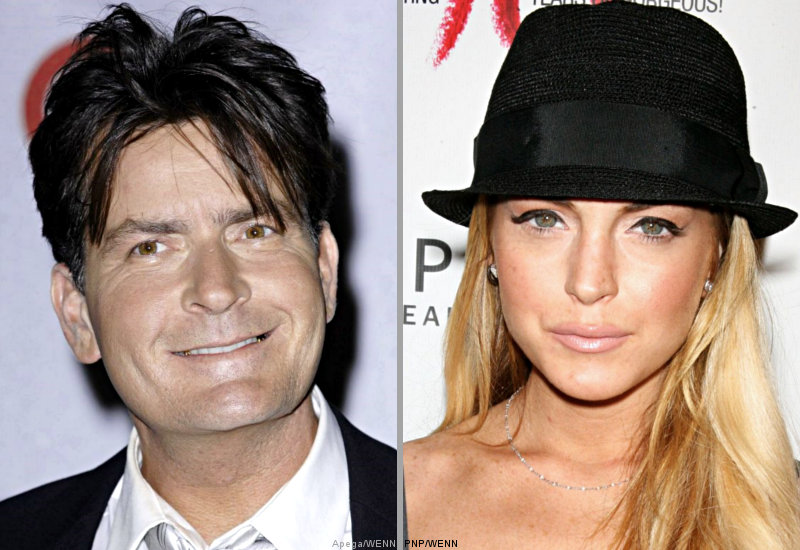 Charlie Sheen is keen to play counselor to another troubled star - he has reached out to Lindsay Lohan. The "Two and a Half Men" star has been battling his own personal issues in recent months, and is currently undergoing rehab treatment at his home in Los Angeles. But the 45 year old insists he's the perfect person to help Lohan deal with her problems as she fights accusations she stole a necklace from a Hollywood jewelers, because he understands how the media can "vilify without fact".

Sheen called into a U.S. radio show on Wednesday, February 16 and told presenter Dan Patrick: "I dare you to get Lindsay on the show. You get Lindsay on the show and I'll call in. I have some advice for her. I have some things for her to consider. Work on your impulse control, just try to think things through a little bit before you do it. Now check it - I was not there in the store, the necklace, some bracelet, who cares? I mean, they are just so desperate to vilify without fact."

Lohan, who was already on probation when the incident allegedly occurred in January, has pleaded not guilty to a felony grand theft charge and is currently free on bail after a judge revoked her probation for a previous DUI charge. The actress spent much of 2010 in rehab for substance abuse issues.