Jennifer Lopez Accused of Copying Kat DeLuna's Music Video
January 28, 2011 (2:55 am) GMT
Beside accused of ripping off Kat DeLuna's song 'Party O'Clock', J.Lo is also criticized for filming a music video which allegedly is similar to Kat's clip.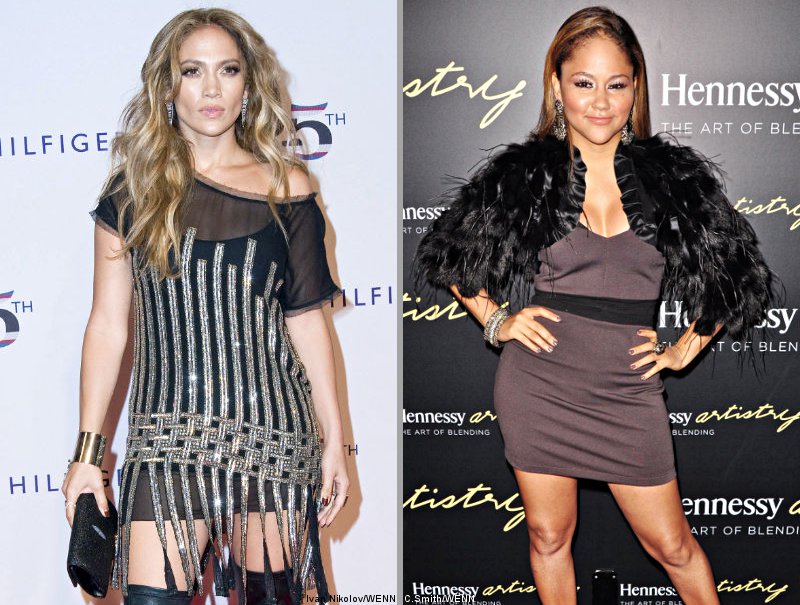 Jennifer Lopez has been accused of stealing ideas for her new "On the Floor" music video from a promo by R&B singer Kat DeLuna, just a week after fans pointed out similarities between the two songs. The "Jenny From the Block" hitmaker debuted her new single last week, January 18, and critics have claimed the lyrics and harmonies are similar to DeLuna's track "Party O'Clock", which was released in Europe in November 2010. Both tracks were worked on by the same music producer, RedOne.

Images from Lopez's accompanying video have now emerged online and DeLuna's fans claim there are striking similarities to the "Party O'Clock" promo. Lopez's costumes and dance moves are said to mirror DeLuna's in the new clip. DeLuna has spoken out about the video furore and accused Lopez of "taking away" her ideas.

She tells the New York Daily News, "I've seen this before, where the more established artist tries to take the vision and artistic ideas away from an emerging artist, and assumes no one will notice because of their bigger shadow. Luckily, my loyal fans and the power of the internet have let the 'Kat' out of the bag."

But DeLuna insists she won't be taking any action against the superstar, adding, "Business is business."


More Jennifer Lopez News