Catherine Zeta-Jones Supports Jets on Golden Globe Red Carpet
January 18, 2011 (6:42 am) GMT
Talking about her dress, Zeta-Jones said, 'Some people call it emerald, but I call it Jets ... I'm actually Mrs. Sanchez.'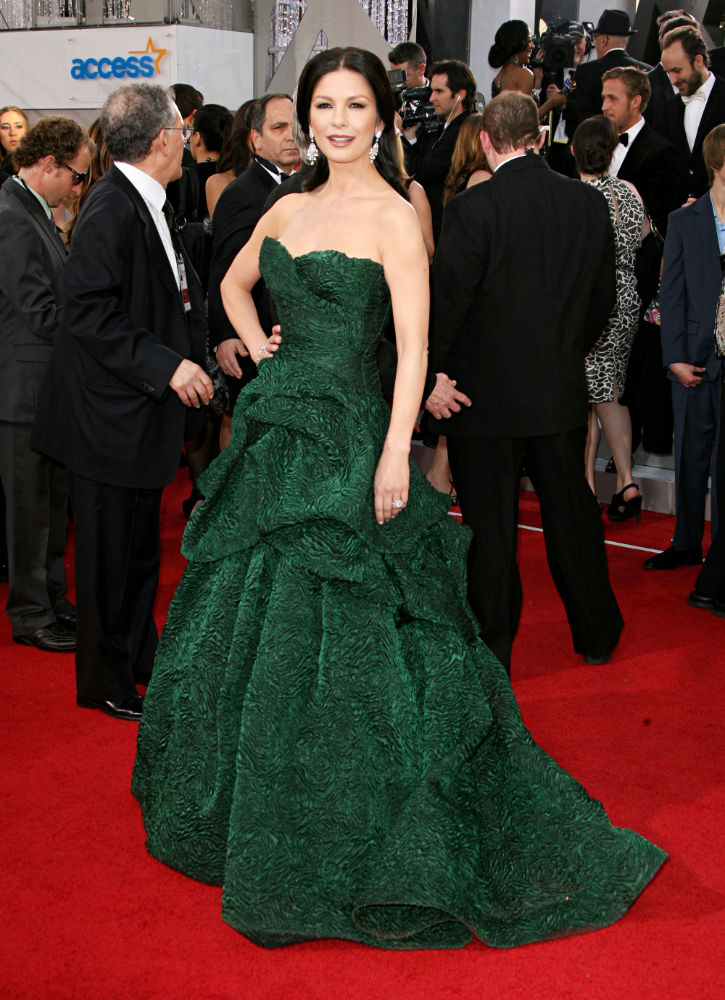 Catherine Zeta-Jones gave her beloved New York Jets a boost on the red carpet at the Golden Globe Awards on Sunday, January 16 - by wearing the team's green. The actress and her husband Michael Douglas are both avid Jets fans and when they found out the Globes would be taking place at the same time as the team's play-off match against rivals the New England Patriots, the Welsh actress knew exactly what color her gown needed to be.

Zeta-Jones said, "Some people call it emerald, but I call it Jets (green)... I'm actually Mrs. Sanchez (Jets quarterback Mark Sanchez); I'm just pretending to be Mrs. Douglas."

And her costume choice worked for her team - the Jets shocked the sports pundits and pulled off a 28-21 victory. The team will play the Pittsburgh Steelers this weekend for the chance to progress to the Super Bowl in February.