Bon Jovi Snub Wembley Due to Distance
December 23, 2010 (2:56 am) GMT
The rock band prefer to perform at Hyde Park where they could easily get to by taking the back door of their favorite hotel.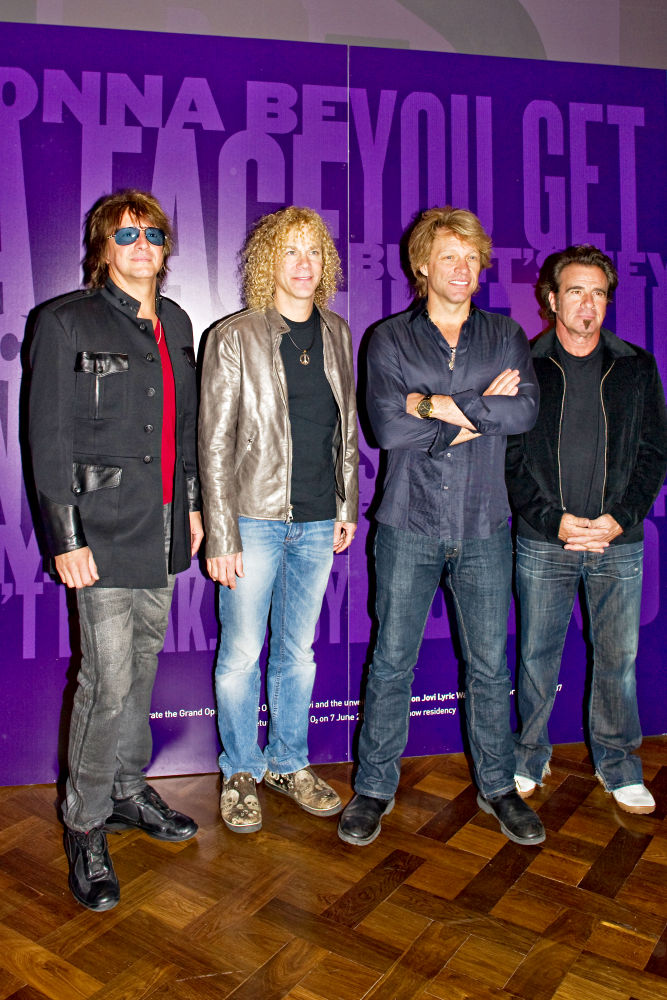 Jon Bon Jovi snubbed the chance to play at London's iconic Wembley Stadium next year in favor of a show in the U.K. capital's Hyde Park - because the green venue is just a short walk from the star's favorite hotel. Bon Jovi is set to play a gig at the venue in June as part of the Hard Rock Calling series of shows.

The star admits the band chose the concert in Hyde Park as it was near to their favored central London hotel - as opposed to Wembley, which is in the far north-west of the city. He tells Britain's Daily Star, "We could have sold out Wembley Stadium no problem but Hyde Park is right out the back door of the hotel I stay at in London. The traffic of getting to Wembley from central London I've done enough times. I like to walk across the park, it's that simple."

And the singer hinted he may make a surprise appearance at the legendary Glastonbury festival in 2011 - as it is the same weekend as the Hard Rock Calling gig. He adds, "I've always toyed with the idea of playing there. If they don't have another old-timer like me, I'd love to go out and see it and perhaps do a set, sure."