Christina Aguilera Defends Saucy Performance on 'The X Factor'
December 15, 2010 (9:14 am) GMT
The 'Burlesque' actress claims there is no 'such a thing as too raunchy when it comes to the art form of burlesque.'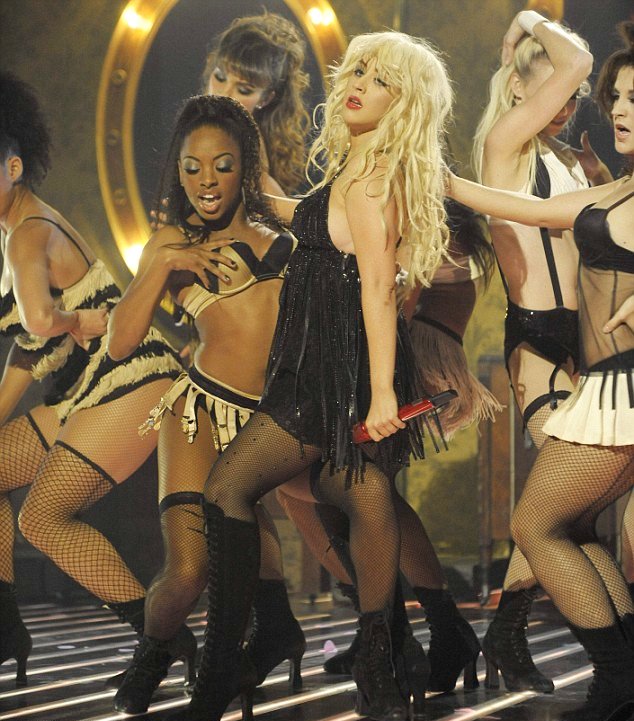 Christina Aguilera is unrepentant after sparking more than 1,000 complaints from outraged U.K. TV viewers with her racy performance on "The X Factor" - insisting burlesque-style dancing can never be "too raunchy". Aguilera and fellow pop star Rihanna were invited to appear on Saturday's, December 11 final of the U.K. talent show by Simon Cowell to collaborate with two remaining contestants.

After their sets, both singers performed their own songs, but their saucy routines left audiences at home furious - and officials at the U.K.'s Office of Communications (Ofcom) were bombarded with complaints, forcing them to launch an investigation. However, Aguilera - who stars in new movie Burlesque - has defended her sexy moves, which saw her cavort with female dancers.

She tells Britain's Daily Express, "I don't think there is such a thing as too raunchy when it comes to the art form of burlesque. It's very empowering to women to feel confident in their own skin and in their bodies and this represents that. Everyone in the spotlight is judged and there are many opinions out there but I stick true to what I believe in."