Voice Behind Dora the Explorer Drops Lawsuit
December 4, 2010 (6:14 am) GMT
Caitlin Sanchez and her family no longer sues Nickelodeon for being underpaid after a discussion with the execs.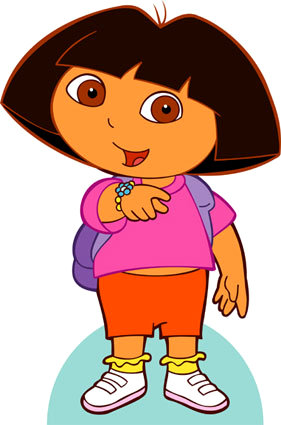 The teenage actress who voiced children's cartoon character "Dora the Explorer" has withdrawn a lawsuit filed against TV bosses over allegations she was highly underpaid. Caitlin Sanchez, 14, launched a legal battle against executives at Nickelodeon in October, claiming she and her parents were handed "unconscionable" documents to sign when she accepted the role in 2007 and were reportedly cornered into agreeing to the terms without the help of a lawyer.

Her attorney, John Balestriere, argued the actress was seriously underpaid and was not properly compensated for the hours of work she put in recording the voice of the hugely popular Latina character.

In the lawsuit, filed in New York's Manhattan Supreme Court, it was also alleged that Sanchez, who was paid $5,115 per episode, was given a "meager travel stipend of $40 a day", despite being expected to fly around the U.S. to promote the cartoon. But the Sanchez family have since dropped the suit after meeting with bosses at Nickelodeon, MTV Networks and its parent company Viacom International.

Nickelodeon spokesman David Bittler tells The Hollywood Reporter, "After discussion, the suit has been withdrawn. We have always felt, and continue to feel, that Caitlin is a very talented performer. Our intention was always that Caitlin complete the episodes on which she worked and we are pleased that she has agreed to do so."

As WENN went to press, it was not known if a financial settlement was involved.