Janice Dickinson Contemplated Suicide While in Rehab
December 1, 2010 (6:07 am) GMT
Taped 24/7 when joining 'Celebrity Rehab with Dr. Drew', the model admits she 'had panic attacks, tremors, sleepless nights, thoughts of suicide.'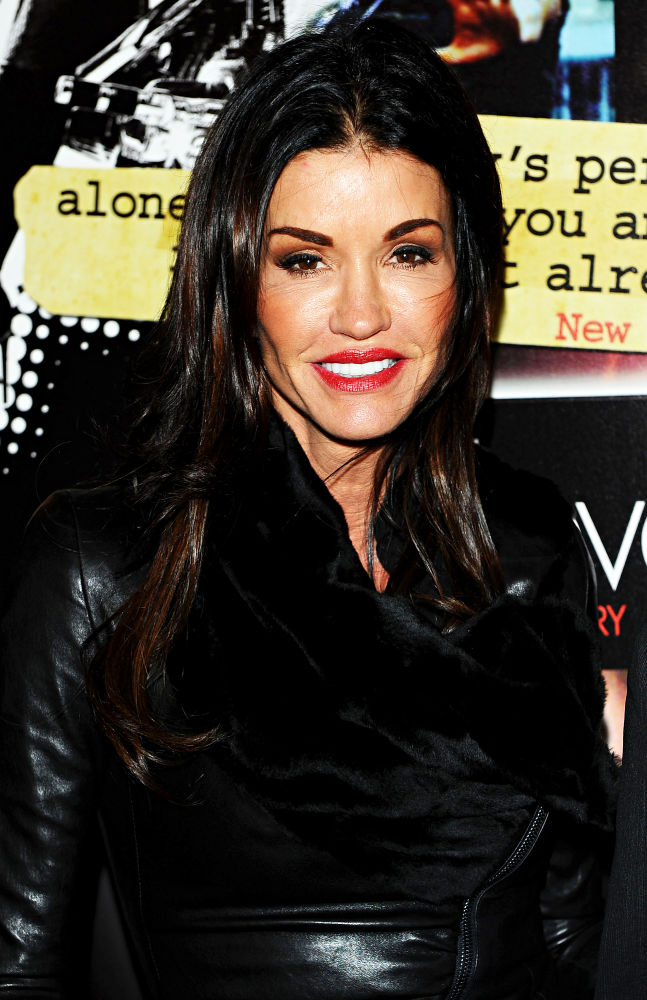 Model-turned-reality TV star Janice Dickinson contemplated suicide as she battled a prescription drug addiction in rehab after suffering crippling anxiety attacks, insomnia and tremors. The fashion icon signed up to participate in TV series "Celebrity Rehab with Dr. Drew" after realizing she had become hooked on sedatives.

The cameras captured Dickinson's hell as she struggled to get clean in July - and the star admits the experience was so difficult, she wanted to take her own life. She tells Britain's OK! magazine, "I was taped 24/7. I went to a treatment center for 18 days. I had panic attacks, tremors, sleepless nights, thoughts of suicide - I was walking around with a lot of fear."

And Dickinson is glad she remained strong - because she's finally kicked her habit. She adds, "I'm shaking as we speak because I'm proud of the recovery I'm in. I'm not in treatment any longer. I have the guidance of a sponsor, I do prayers, meditations and go to meetings."

"You have to take each day at a time. I focus on the gratitude I have in my life - my sobriety, my children, my relationship with (boyfriend) Alex, my dogs, a beautiful day. Life is so worth living now."