Rod Stewart Searching for U.S. World War Two Veteran Inspiring His Standards Album
November 25, 2010 (6:49 am) GMT
Of the plea, the singer says, 'If I do find you, if you're watching this show, I'll pay for a ticket for you and your sister... to go back and visit England.'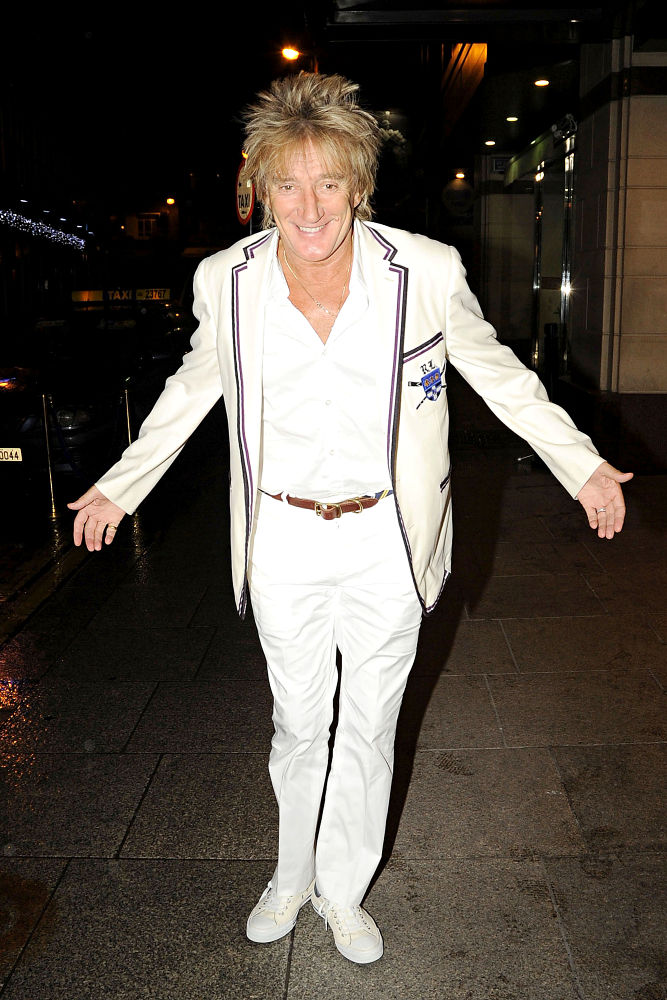 Rod Stewart is searching for the U.S. World War Two veteran who inspired his latest standards album, so he can fly him and his sister to England as a thank you. Stewart is planning to break the myth he's famously tight with his money by treating the old-timer he met while shopping in Sherman Oaks to an all-expenses-paid trip to the U.K.

The rocker reveals the unnamed fan told him how much he loved his classic covers albums, all released under the banner "The Great American Songbook". Stewart wasn't planning to record a fifth album at the time but the veteran's high praise made him realize there was a generation of fans who loved hearing the standards again.

He tells news show Access Hollywood, "He said, 'Are you gonna record one of those American Songbooks again... ? 'Cos you make those old songs sound brand new, boy'."

Stewart is now appealing for the man to come forward, so he can reward him for being his muse, saying "He was the sweetest man... and he said he'd never been back to England since the war and if I do find you, if you're watching this show, I'll pay for a ticket for you and your sister... to go back and visit England."