Brian Eno Accuses 'Wall Street 2' Producers of Cretinous Editing of His Music in the Film
November 23, 2010 (6:39 am) GMT
Taking aim at the producers of 'Wall Street 2: Money Never Sleeps', he states, "It was 'Wall Street 2', which in fact has a fair bit of my music in it - chopped about in the most cretinous manner.'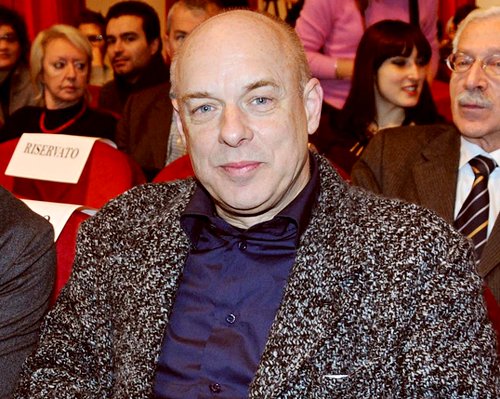 Brian Eno has taken aim at the producers of "Wall Street 2: Money Never Sleeps", accusing them of "cretinous" editing of his music in the movie. The revered former Roxy Music star is frustrated that modern technology makes it too easy for record producers to cut sections of songs and transform the arrangement.

And he is adamant the practice is equally damaging to films - singling out Oliver Stone's "Wall Street" sequel for criticism after his own songs were "chopped about" on the soundtrack. He tells Britain's Seven magazine, "I went to a movie the other evening and it made me think a lot about the danger of editing."

"Editing is now the easiest thing on earth to do... There used to be a sort of barrier... whereas now editing is like a disease, it drives me completely mad. I don't know whether I should really say which film it was... I will, actually. Why not bite the hand that fed me?"

"It was 'Wall Street 2', which in fact has a fair bit of my music in it - chopped about in the most cretinous manner, in my opinion. But it's not only my music that's chopped about, it's the whole film. You just know there's some fat t**t in the production suite saying, 'It's a little slow here, Ollie'."