Billy Bob Thornton Vows to Choose His Words Carefully on the Media
November 23, 2010 (6:38 am) GMT
Hoping to have a fresh outlook, the actor says, 'We're living in a time in the entertainment business when if you have the opportunity to do something real, it is nice to be able to talk about it.'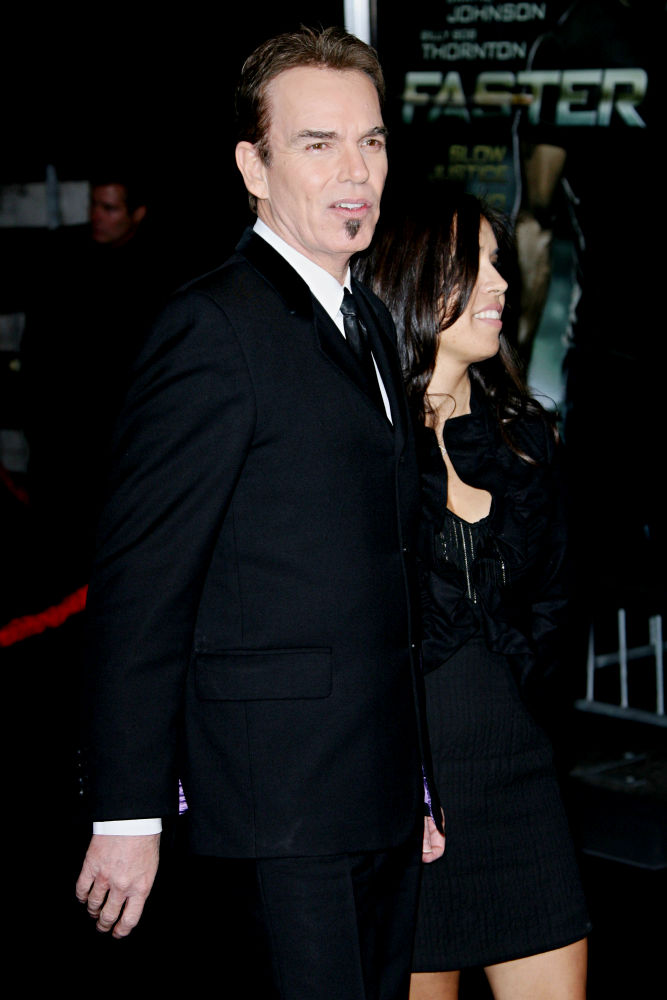 Billy Bob Thornton has learned to keep his mouth shut about certain things when he's chatting to the media - but insists he'll never be rude to the people who publicize his films. The actor has been much maligned for his quirks and comments in the past and now, after a Hollywood hiatus, he's back with a vengeance in new action blockbuster "Faster". But this time, he's choosing his words carefully.

He tells WENN, "We're living in a time in the entertainment business when if you have the opportunity to do something real, it is nice to be able to talk about it. Most movies are about vampires in 3-D or fantasy movies and war eagles, so when you are an actual actor and you want to do real movies and you want to stay grounded over the years we do get to know a lot of the press."

"It's nice to do real work and come in and talk to you guys about it and I haven't always been tight-lipped, so as a result I would get in a sticky situation every now and then. But right now we rely on you guys when we actually do a good movie or a real movie."

"I suppose that there are guys who will not do a movie for three years and talk to anybody and pass you by and won't sign your kids' things, and then a guy like me, who might say a few too many things, but I'm trying and I will sign your kids' things and I will tell you everything about what I thought about that chick or whatever."

"For the most part you guys have been really good to me. When people say, 'I don't like the press and I don't like the fans,' I say, 'The fans are the people who allow my kids to go to school and keep us going, and I can pay for the house'."

"You guys are the people to get it out there, so the fans know what the hell is going on, so we owe you guys and in return if we're gonna be forthcoming and honest with you, you owe us to not twist it."