Kourtney Kardashian's Baby 'Totally Fine' After Brief Hospitalization
November 23, 2010 (5:05 am) GMT
Kourtney's mother Kris Jenner explains, 'Mason had a little allergic reaction over the weekend, on Friday night, to peanut butter.'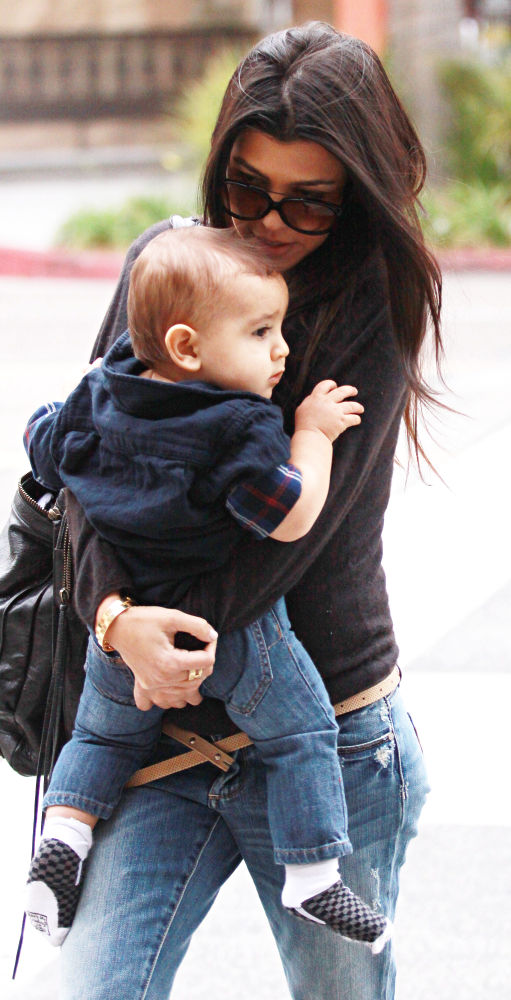 Reality TV star Kourtney Kardashian is nursing her 11-month-old baby back to health after he was hospitalised on Friday night, November 19 for allergies. Baby Mason, Kardashian's son with boyfriend Scott Disick, was transported by ambulance from the couple's Los Angeles, California home to a nearby hospital after the worried mum called emergency services.

Grandmother Kris Jenner tells U.S. TV's Good Day L.A., "Mason had a little allergic reaction over the weekend, on Friday night, to peanut butter." The tot has since returned home and his aunt, Kim Kardashian, insists the boy is "totally fine".

She adds, "Kourtney... as a new mum, she takes extra precautions, so she called 911 and an ambulance came, but they're totally fine."


More Kourtney Kardashian News