Kat Von D Lost Cat in House Fire
November 23, 2010 (5:03 am) GMT
The celebrity tattoo artist mourns the death of her pet, sharing it on Twitter, 'My house burned down last night with my cat inside... R.I.P Valentine, you will be missed.'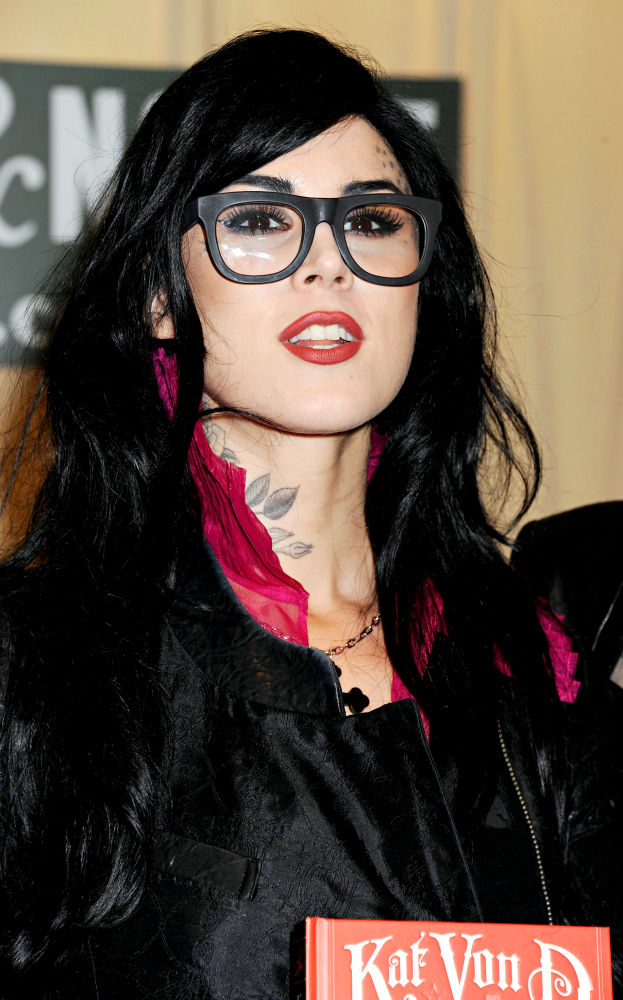 Celebrity tattoo artist Kat Von D is mourning the death of her beloved cat and the loss of her life's possessions after her California home was destroyed by a fire on Sunday night, November 21. The L.A. Ink star, who is dating Sandra Bullock's ex-husband Jesse James, logged on to her Twitter.com blog on Monday, November 22 to share the devastating news.

Posting a photo of the feline, she wrote, "my house burned down last night with my cat inside... R.I.P Valentine, you will be missed." As WENN went to press, Von D had not shed details on what caused the fire or if she had been home during the incident.

Kat Von D is currently dating Jesse James, the former husband of Sandra Bullock. "I've known Jesse for a long time, since I was 22 years old. I think he's probably one of the most kind-hearted, intelligent human beings," she said about Jesse.