Photo-Shopped Breast Reduction Is Katy Perry's Demand
November 22, 2010 (4:46 am) GMT
The newlywed explains about her Divas Salute The Troops's poster, saying 'I was the one who asked VH1 to tone down my DIGITALIZED image on the poster, particularly the size of my chest.'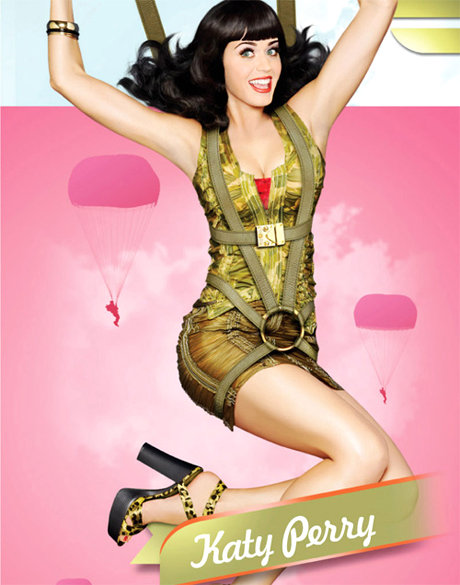 Katy Perry has broken her silence about her Photo-shopped breast reduction, revealing she demanded marketing bosses at VH1 tone down the poster for her upcoming Divas Salute The Troops U.S. TV special.

Reports suggested Perry's aides asked for her boobs to be photo-shopped for the patriotic poster, but Perry took to Twitter to reveal the truth.

She wrote, "I was the one who asked VH1 to tone down my DIGITALIZED image on the poster, particularly the size of my chest... I don't have handlers... but someone @VH1 offices is a gossipmonger & thought they could use a little extra press planting the story."


More Katy Perry News