Floyd Mayweather, Jr. Accused of Punching Security Guard
November 17, 2010 (3:00 am) GMT
Cops came to Floyd Mayweather, Jr.'s house after receiving a call from a private security guard claiming he was hit in the face by the boxer.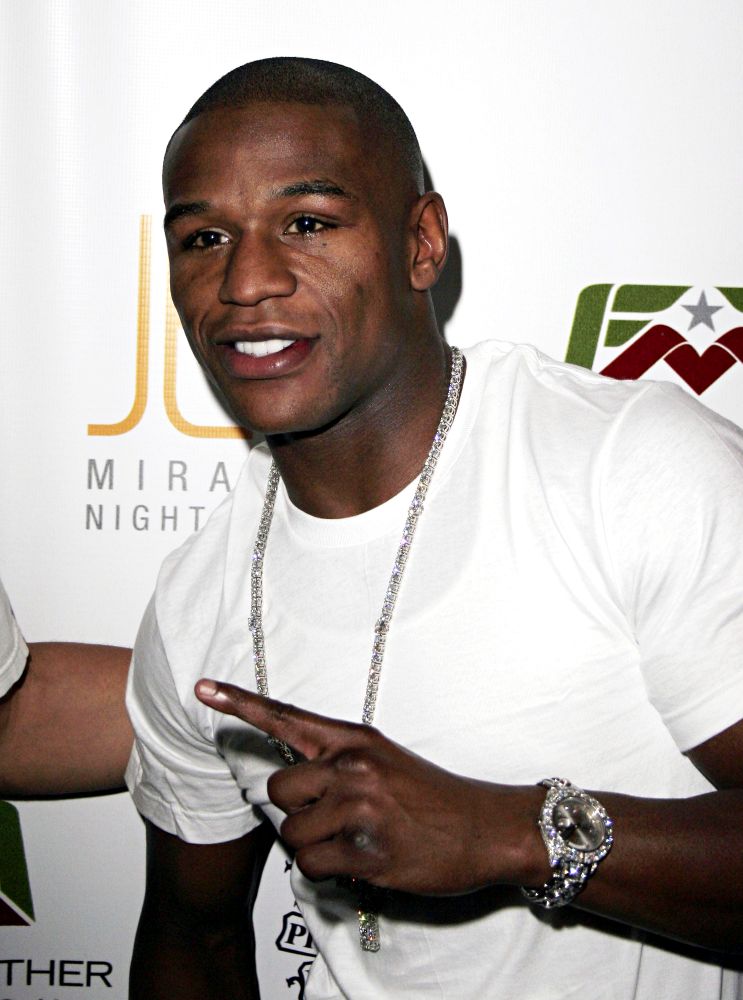 Police officers paid a visit to the home of beleaguered boxer Floyd Mayweather, Jr. on Monday night, November 15 after a security guard accused the sports star of striking him in the face. The unnamed private security guard was patrolling Mayweather, Jr.'s gated community in Las Vegas when he drove up to the boxer's house to talk to him about a parking dispute.

The guard subsequently called cops alleging Mayweather, Jr. reached into his cA ar and struck him in the face, according to TMZ.com. The website reports police officers later arrived at the house to talk to Mayweather, Jr. about the alleged incident, but received no answer so they made a report and left. The case will now reportedly be turned over to officials at the local District Attorney's office, who will decide whether to press charges.

Mayweather, Jr. has hit headlines in recent weeks following allegations he was involved in a violent altercation with his ex-girlfriend in September. He was recently slapped with a temporary restraining order banning him from contacting his former partner and he faces charges of felony coercion, grand larceny and robbery, misdemeanor domestic battery and harassment stemming from the incident.