Joan Collins Saddened by Skinny Stars in Magazines and on TV
November 15, 2010 (6:45 am) GMT
The veteran actress finds skinny obsession 'terrifying' because she knows the pain celebrities go through to achieve slim figures to make it in Hollywood.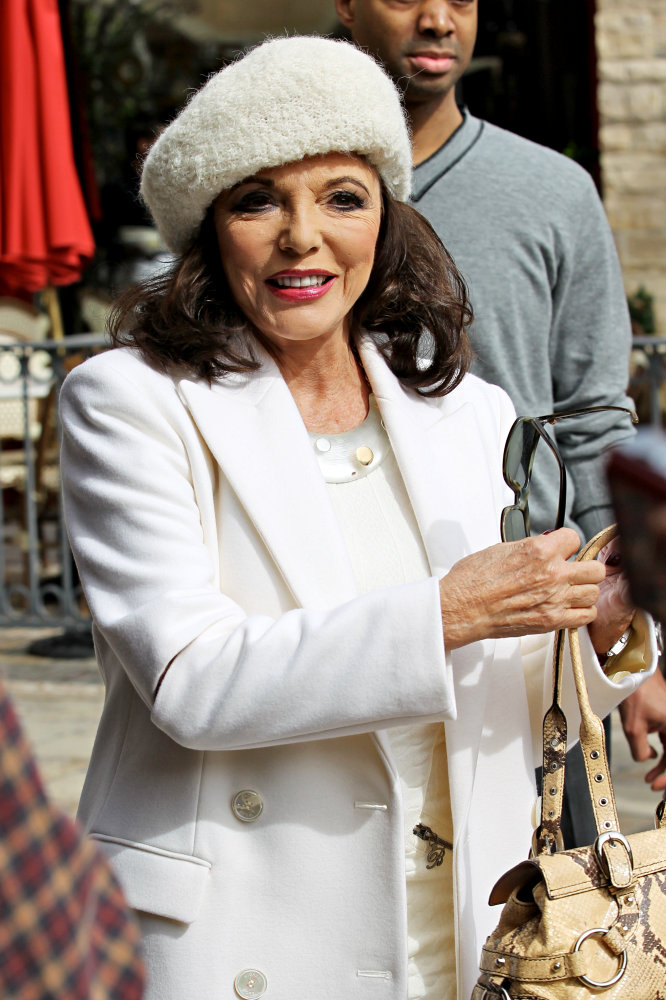 Veteran actress Joan Collins hates seeing skinny stars in the spotlight because she knows "the pain" they go through to slim down. The "Dynasty" star admits she once ate just 850 calories a day to lose the pounds for a movie role, but she is saddened to see "excessively thin" celebrities dieting to achieve slim figures to make it in Hollywood.

She tells Britain's Sunday Express, "What dismays me... is the emphasis now on women who are excessively thin, both in magazines and on TV. I think that is terrifying. I know a producer who, when there were two actresses up for the same role, and one was a little heavier about the hips, said, 'No, she's too fat' even though she was much better for the part."

"It's impossible, if you're over 25 or 30, trying to get down to be extremely thin. I still remember the pain of slimming down for a film when I was in my 40s, when I had to subsist on a meager 850 calories a day. I could still do it; a couple of boiled eggs, a tablespoon of tuna, quite a lot of lettuce and a tomato. Anyone can do it but why should they? Life is too short and food is too good."