Courtney Love Forgave Russell Simmons for 'Crackhead' Comment
November 9, 2010 (4:43 am) GMT
After calling her pal and telling him not to mouth off, the singer has finally admitted that what Simmons said was just 'a little slip of the tongue.'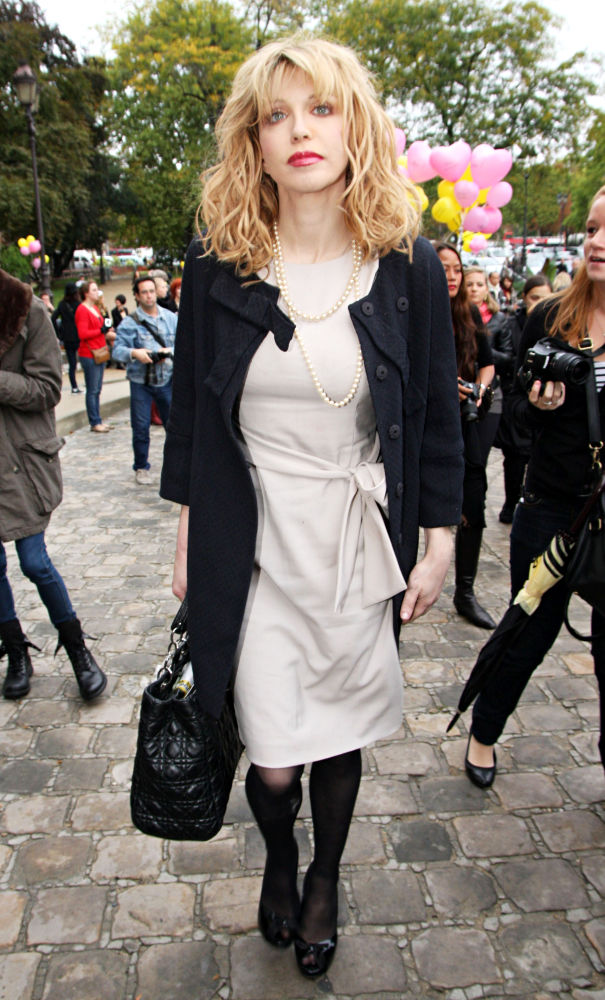 Courtney Love has forgiven hip-hop mogul Russell Simmons for branding her a "crackhead" after she accidentally posted nude images of herself online. The Hole frontwoman was left red-faced in October after raunchy photos meant for a lover were mistakenly uploaded onto social networking website Twitter.com.

Simmons joked about the scandal, telling the New York Post his pal, who has a history of drug abuse, must have been under the influence when she sent the explicit photos to the public. He told the New York Post, "I think she is a sweet girl... It's probably exciting to be a crackhead."

Love hit back at Simmons and insisted she was "insulted" by his comment - and the rap icon has been trying to reach out to the singer to make amends ever since. But Love admits she's forgiven her pal and has now put the off-hand comments behind her - after giving Simmons some harsh words of her own. She tells the New York Times, "I called him and said, 'You know, Russell, you are a little older than me and you should know by now, with all your crazy money and your good credit..., to not mouth off'."

"To be honest, I just don't care. I know I've done it so many times, where (sic) I've mouthed off and said something stupid and been portrayed as a nut bag. What right would I ever have to get angry by a little slip of the tongue?"