'The Big Bang' Video Featuring Miley Cyrus to Become Movie
November 6, 2010 (5:08 am) GMT
Rock Mafia singer Tim James says there are talks about adapting his band's music video into a film, admitting 'There's a couple of producers putting together story lines and stuff.'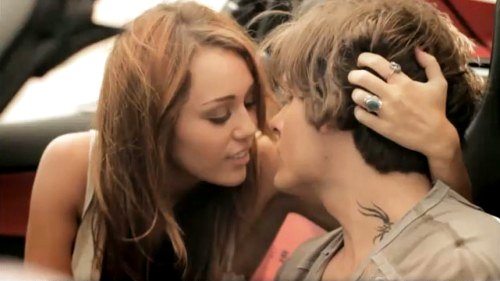 Miley Cyrus' mysterious new music video for Rock Mafia is set to be developed into a movie. The "Hannah Montana" actress stars with Kevin Zegers in the promo for "The Big Bang", in which the "Gossip Girl" hunk chases Cyrus through the streets of New York and they share a passionate kiss - before suddenly realizing he has imagined her.

The clip has become an internet hit - and Rock Mafia singer Tim James admits movie bosses are interested in extending the concept into a big screen film.

He tells MTV.com, "They're actually talking about a movie. I'm excited about that too. There's a couple of producers putting together story lines and stuff. That's really exciting."


More Miley Cyrus News