Top Publicist Howard Bragman Working on 'Coming Out' Reality TV Show
November 5, 2010 (7:06 am) GMT
Working on a new TV show in which gay stars will 'come out' for the first time, the top Hollywood public relations guru reveals, 'It is a difficult series to cast and produce.'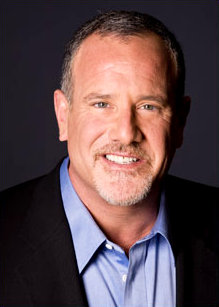 Top Hollywood public relations guru Howard Bragman is working on a new TV show, in which gay stars will 'come out' for the first time. The revered publicist, who aided Cher's daughter Chastity Bono and actress Meredith Baxter when they opted to reveal all about their sexuality, admits it has been difficult finding willing cast members for his new show "Coming Out", but many stars have welcomed the opportunity to go public with their big secret.

He tells the Globe, "It is a difficult series to cast and produce, but celebrities have been approaching me. The idea is people tune in each week to find out who is coming out - and the response will be either 'Duh!' or 'Wow!' We will have 'Wows!' "

"But it is not about how big the celebrity is. It's really about the storytelling. I'll never force somebody out." "Coming Out" will premiere on America's A&E channel the week before Christmas this year.