Fans Campaign for Trashmen to Prevent 'X Factor' Winner From Ruling Chart
October 28, 2010 (7:56 am) GMT
Following the success of last year's campaign against Joe McElderry, now the group try to convince the Brits to buy The Trashmen's 'Surfin' Bird'.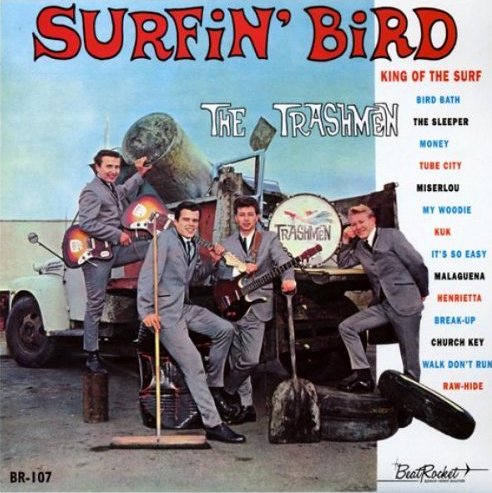 The group behind Rage Against the Machine's Christmas chart success in Britain last year has launched a new campaign to keep the winner of reality TV talent contest "The X Factor" off the top of the pop countdown this yule.

This time, the Facebook organization is hoping to convince Brits to buy digital copies of The Trashmen's 1963 hit "Surfin' Bird" on December 12 - and propel the novelty tune made famous by a recent episode of "Family Guy" to number one. So far almost 460,000 fans have pledged to support the campaign - and that might be enough to secure the Christmas number one.

Last year, the campaign helped propel Rage Against the Machine's "Killing in the Name" to the top of the Christmas chart ahead of clear favorite Joe McElderry's rendition of Miley Cyrus' hit "The Climb".