Sean Penn's Girlfriend Jessica White Arrested for Allegedly Attacking a Woman
October 27, 2010 (2:54 am) GMT
Claimed to have pulled a woman's hair and hit her in the face in a fight over a taxi, Jessica White was detained by police and charged with misdemeanor assault.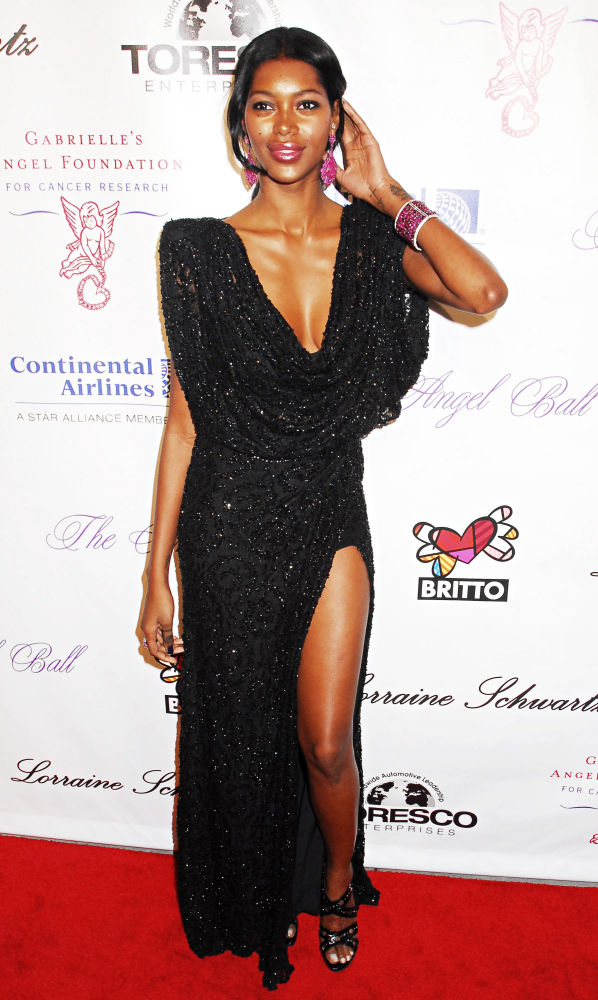 Supermodel Jessica White was arrested in New York at the weekend over allegations she hit a woman outside a nightclub in a fight over a taxi. The Sports Illustrated beauty, who has dated actor Sean Penn, was detained by police in the early hours of Saturday morning, October 23 after she left a Manhattan hot spot to hail a cab.

She is said to have become embroiled in a fight with an unnamed 28-year-old woman, allegedly pulling her hair and striking her in the face. White was charged with misdemeanor assault and released, according to New York Post gossip column PageSix. The model's lawyer, Jeffrey Mennen, says, "The police report doesn't sound like Jessica, and she must have been provoked."

In another news, Jessica White's boyfriend Sean Pean rebuffed reports he is planning to pull his aid organization out of Haiti, insisting his charity will continue work there for "decades" if necessary. The Oscar-winning actor has been working closely with his JP Haitian Relief Organization, striving to help the devastated region in the wake of the January (10) earthquake which left thousands of citizens homeless.

Many aid organizations, including OxFam and Doctors Without Borders, plan to leave the area in the coming months, but Penn is adamant his charity workers will stay - and in the light of the recent cholera outbreak, Penn insists it is more crucial than ever to help the people of Haiti.

He tells Fox News, "I don't think there has even been a published or discussed exit strategy. If there is one, it would only live in my head. In one mutation or another, this is going to be a several-decades-long organisation, and it may develop into something entirely different over time... Rubble removal is the key thing. But obviously if something like what just happened with the cholera outbreak keeps happening, and this becomes a widespread outbreak, then we need to focus on that..."