Bono 'Back in Form' After Spinal Surgery, Working on U2's New Album
October 26, 2010 (5:05 am) GMT
The Edge says his band mate 'is in great shape' and now the band are are able to perform again after their tour dates were postponed due to the surgery.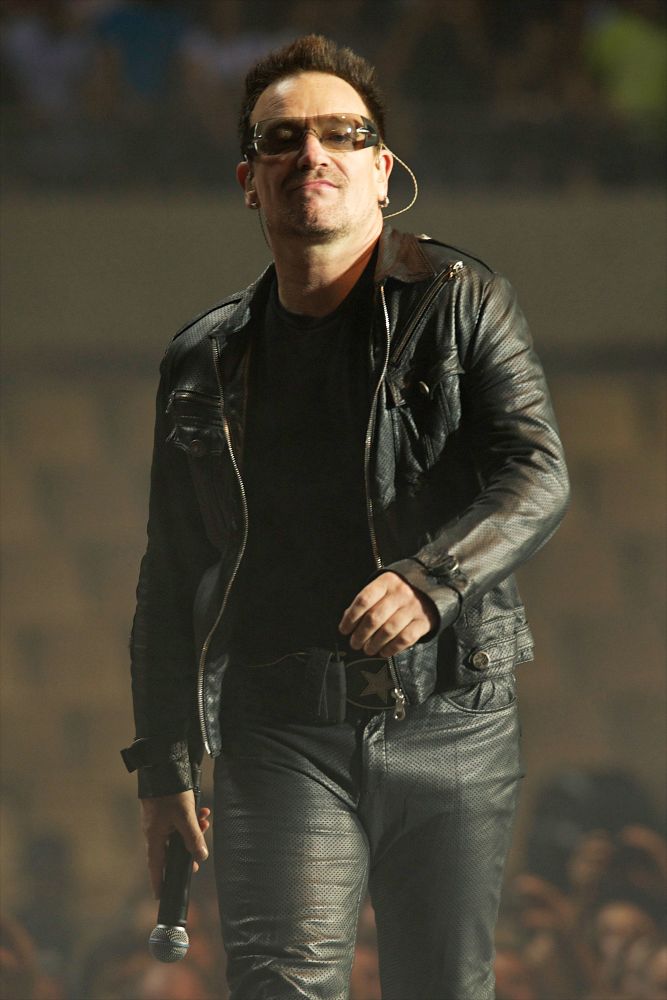 U2 rocker The Edge has assured fans that frontman Bono has fully recovered from spinal surgery - insisting the singer is in "great shape". A back injury forced the Irish rock star to undergo the procedure last summer, prompting U2 to postpone dates on its U.S. tour.

But now the band is back on the road - and preparing to release a new album as early as 2011. The Edge tells the New York Post, "Bono is back in form. His back injury unfortunately forced us to postpone dates on the U.S. tour, but we are performing again, and he is in great shape."

"We're working on a new album that could be out early next year (2011)."