Leon Russell Back to Work Just Days After Brain Surgery
October 22, 2010 (5:04 am) GMT
Elton John who was working with him in the studio says, 'He would come in the studio for two or three hours a day with me, play the piano and sing songs, then go back and rest.'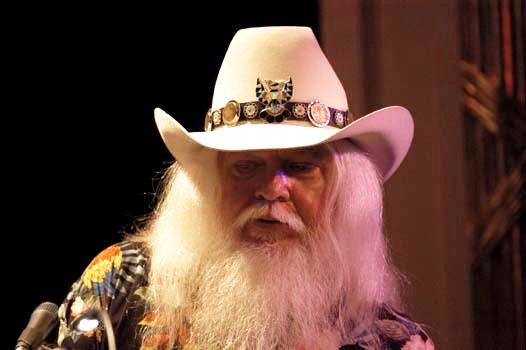 Rock and blues legend Leon Russell defied medical odds after undergoing brain surgery in January this year. He was back in the studio days after the five-hour operation to record with Sir Elton John.

The 68-year-old singer/songwriter bounced back from surgery for a brain fluid leak and made a triumphant return to the stage weeks later at the 2010 Grammy Awards, where he performed with the Zac Brown Band. But the Rocket Man reveals Russell had been hard at work much sooner than the Grammys, recording tracks for the pair's new album "The Union".

And he's stunned by how quickly his idol recovered to work on their joint project. John says, "He was very sick... I don't know how he did it but he did it. He would come in the studio for two or three hours a day with me, play the piano and sing songs, then go back and rest. He got so strong so quickly." "I think that's A, because of the love for his music, and B, because so many people were glad to see him. So many people were genuinely touched."