'Vertigo' Star Kim Novak Undergoing Treatment for Breast Cancer
October 20, 2010 (5:56 am) GMT
Confirming that the actress is diagnosed with the cancer, her manager states, 'All her doctors say she is in fantastic physical shape and should recover very well.'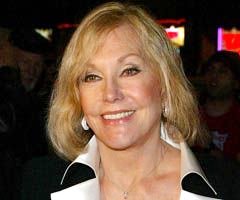 Actress Kim Novak has been diagnosed with breast cancer. Novak, best known for her starring role in the 1958 classic "Vertigo", is undergoing cancer treatment and is expected to make a full recovery, according to her manager, Sue Cameron.

Cameron tells The Hollywood Reporter: "It was caught early by a routine yearly mammogram and is undergoing treatment. All her doctors say she is in fantastic physical shape and should recover very well."

Novak, 77, has also featured in notable films including Picnic, Pal Joey and Bell, Book and Candle. She last appeared in "Liebestraum" in 1991, but her scenes were cut following a dispute with director Mike Figgis.