Jerry O'Connell on David Arquette and Courteney Cox Split: I Never Saw That Coming
October 14, 2010 (7:09 am) GMT
The 'Stand by Me' star admits that he is shocked after learning that the couple ended their 11 years of marriage, saying 'That David Arquette/Courteney Cox news was shocking, man.'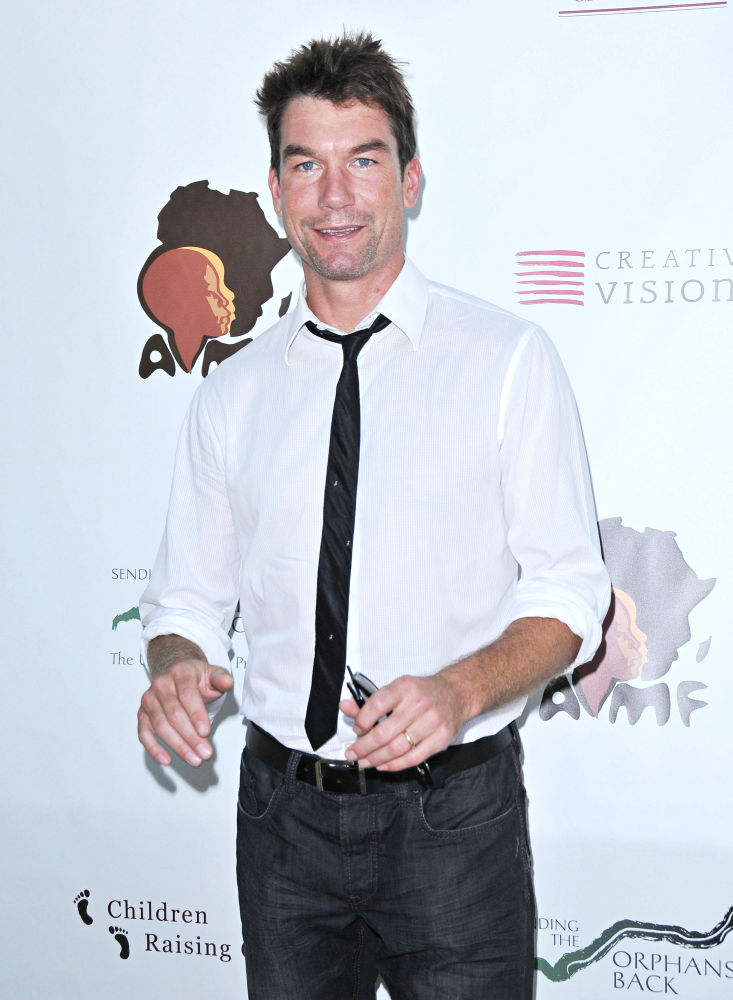 Actor Jerry O'Connell was left stunned by the news his "Scream" co-stars David Arquette and Courteney Cox had separated. The "Stand by Me" star was around the couple when they first started dating and, like many fans, he was completely blindsided when Arquette and Cox confirmed they had split in a statement on Monday, October 11.

He says, "That David Arquette/Courteney Cox news was shocking, man... I never saw that one coming.... and it's sad." And he jokes he and his wife Rebecca Romijn could be next but their twin girls are keeping them together.

"My wife and I have really talked and thought about splitting up but we're too afraid that one of us is gonna get stuck with the children, so we stay together. If it weren't for our kids... it would be done. We'd have one of those open Cox/Arquette relationships."