Beauty Queen Leona Gage Died of Heart Failure
October 11, 2010 (4:39 am) GMT
The winner of 1957 Miss USA, whose title was stripped a day after the ceremony, passed away on October 5 in Los Angeles.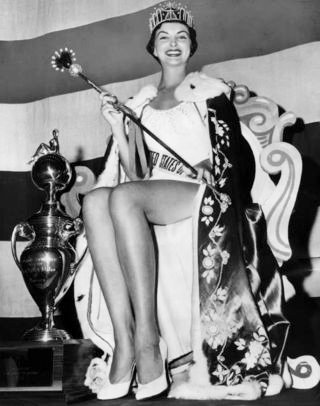 American actress and beauty queen Leona Gage, who hit headlines when her Miss USA crown was stripped in 1957, has died. She was 71.

Gage died of heart failure in a Los Angeles hospital on Tuesday, October 5, according to her son, Robert Kaminer. Her name became synonymous with scandal when she was crowned Miss USA, only to have the coveted title stripped the next day when pageant officials learned she was married and a mother of two, which made her ineligible to compete.

The beauty had already been married once before, at age 14 - but it was quickly annulled after just one week. She had her second child by 16. Gage also lied about her age, telling pageant officials she was 21 when she was 18.

She briefly pursued acting after losing the trophy, appearing in a handful of films in the 1960s, including "The Oscar", "Scream of the Butterfly" and "A House Is Not a Home". Gage is survived by three children.