Weezer Will Do 'Deluxe Break-Up' for $20 Million
October 8, 2010 (3:20 am) GMT
In response to the fund-raising effort launched by an anti-fan James Burns, Patrick Wilson wrote on Twitter, 'If they can make it 20 (million), we'll do the deluxe breakup.'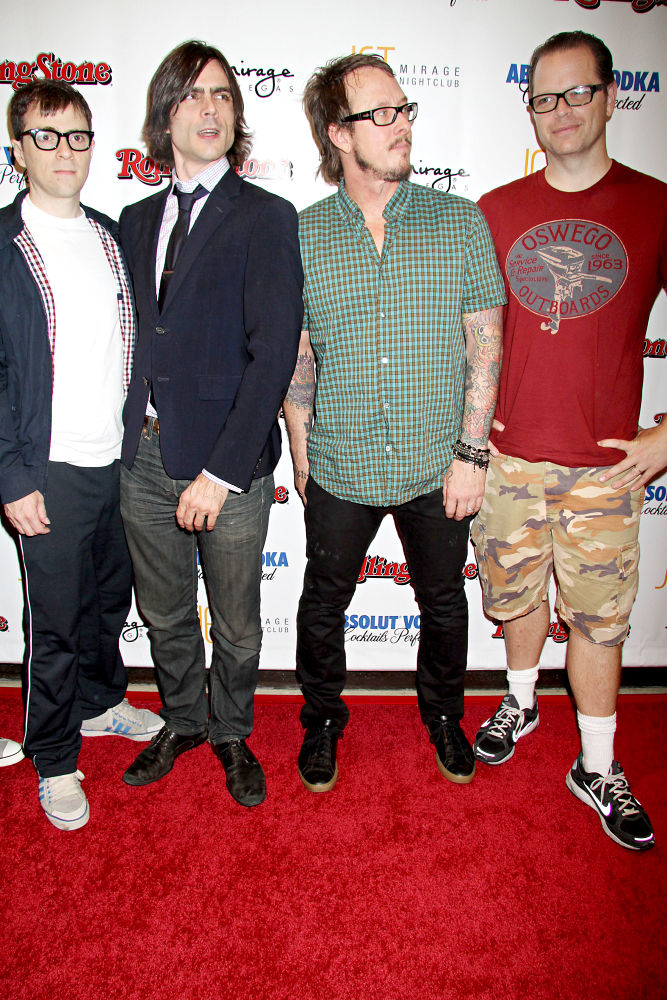 Weezer have responded to an online campaign to stop them from releasing another album, insisting they'll retire if anti-fans come up with $20 million. James Burns wants to silence the band by paying them off and he's embarked on a bid to raise $10 million to split the group.

Burns claims the "Buddy Holly" rockers have failed to live up to their 1996 album 'Pinkerton" and he's taking his crusade online to find followers around the world. The band is taking the campaign in its stride - with drummer Patrick Wilson joking they'll consider an inflated offer.

In a post on Twitter.com, he writes: "If they can make it 20 (million), we'll do the deluxe breakup."

When launching the fund-raising effort, James Burns said, "I have never been a fan of this band. I think that they are pretty much horrible, and always have been. But this isn't about me. This is about the Weezer fans."